Week commencing 7 March 2011:
As another Walford wedding looms, Phil and Shirley shake up the Square. Check out what they're up to with the latest spoiler pics!
All that glitters...

Phil surprises Shirley with an expensive engagement ring, but Shirley's not looking too impressed. Has Phil got a guilty conscience?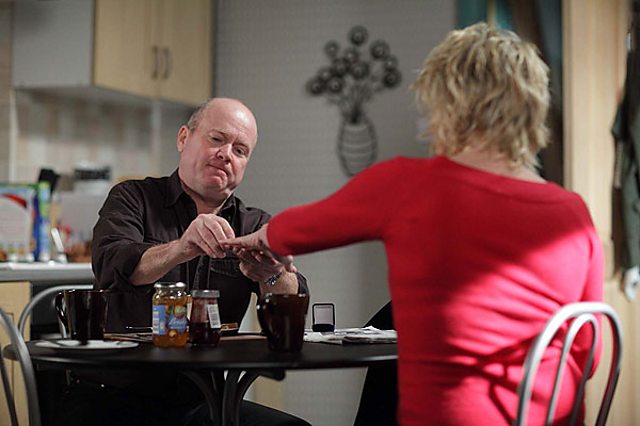 Let them eat cake!

After Jane lets Ian know that he takes her for granted, he thinks of a special surprise for her. Mmm... cake! Maybe Ian's not that bad after all?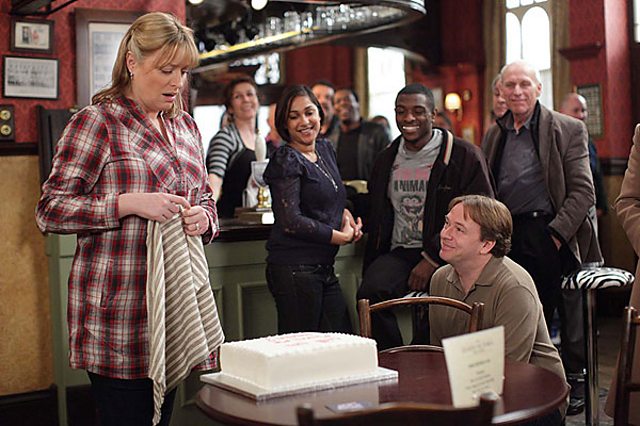 Like father, like son?
Phil's looking pretty angry as he has an argument with Ben. With all the wedding prep going on, there's no need to fight over the dresses boys!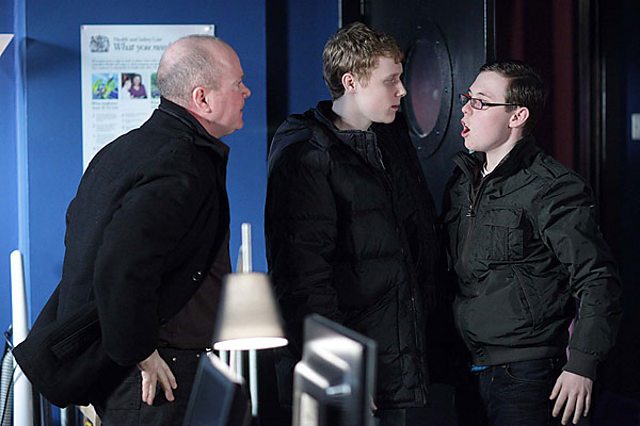 One and the same?
Ronnie gets annoyed with Glenda for getting too close to baby James. When Glenda says all babies look the same, Ronnie gets paranoid. What does she know?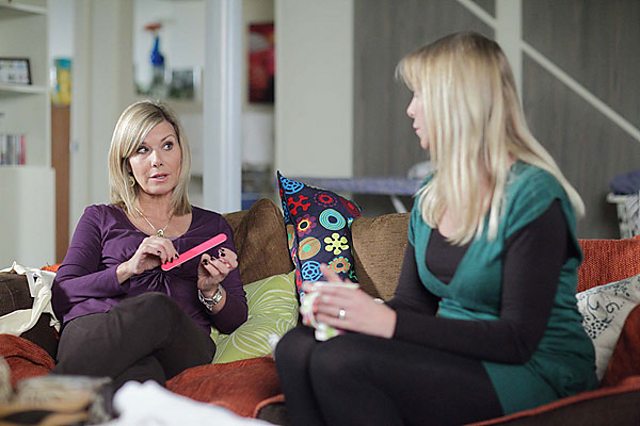 Fighting talk!
Shirley gets back to her old ways with Glenda. Finally! That's the Shirley we know and love!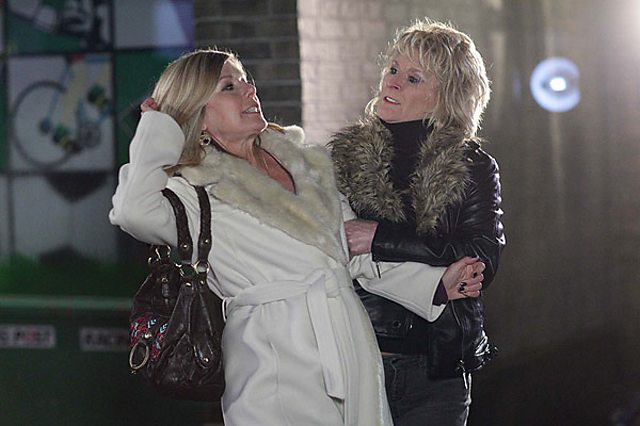 Getting in the party Moon...

Alfie and Kat find out it's Shenice's birthday and want to throw her a party, they invite Tiffany, Liam and Morgan along too. Are Alfie and Kat growing closer again?