Photo spoiler: Will she stay or will she go?
It all gets a bit too much for Denise. She quickly realises she can't stay and help Ian because she just doesn't love him. After packing her case she heads towards the station. Could she be leaving Walford for good?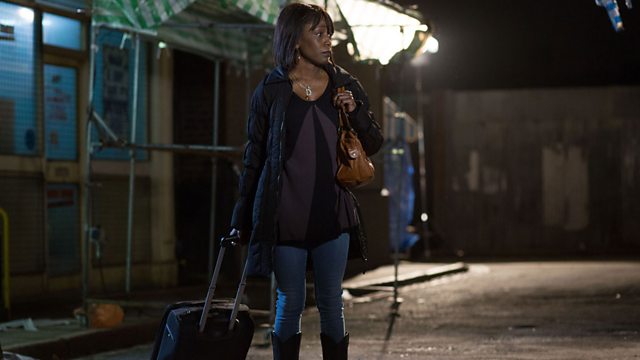 This episode can be seen on Tuesday 29th April. We'll be putting up more spoiler pictures from this unmissable week on Tuesday...