Episode discussion for week starting 20 February
Get ready to have your say about another week of drama in Albert Square!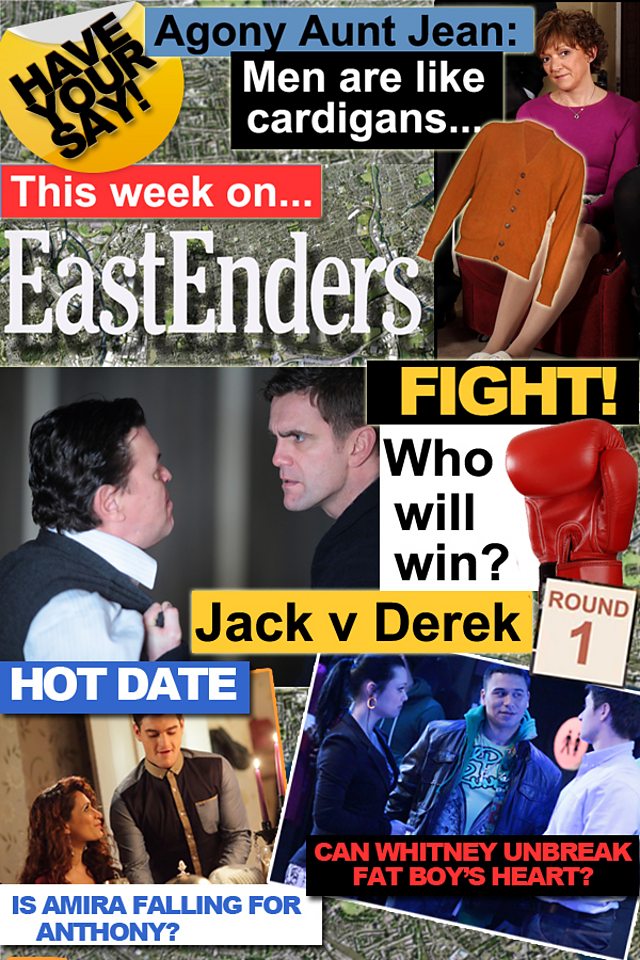 Derek and Jack fight! Plus, is Amira falling for Anthony? Can Whitney repair some of the damage she's done to Fat Boy? And... watch carefully and see who can finish Jean Slater's advice on the delicate matter of the opposite sex - 'Men are like cardigans...'
Have your say about these topics and anything else that tickles your fancy relating to this week on EastEnders in the comments section below.