Nick Cotton is on his way back to Walford!
Nick Cotton is alive and is on his way back to Walford to cause trouble for his long suffering Ma! Viewers have been questioning the whereabouts of Nick since his son, Charlie, arrived in Albert Square and delivered the news that Nick was dead. However, things didn't quite add up, leading to lots of speculation as to whether Nick is really dead or not.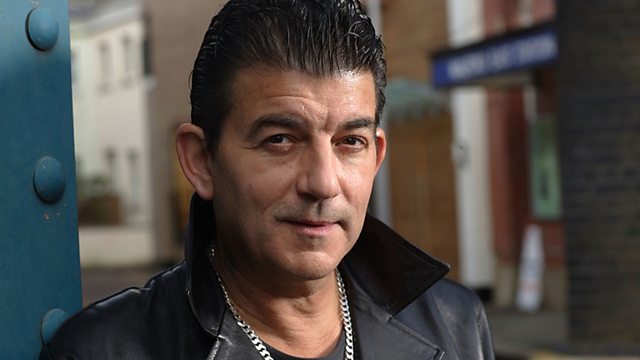 In Monday's episode (28th July, BBC Two) viewers learnt that Nick was alive when Carol answers Charlie's phone and immediately recognises Nick's sinister voice. However, what Carol and everyone else will want to know is why did Charlie fake Nick's death? And what is in store for Dot when he returns? Nick Cotton appeared in the very first episode of EastEnders on 19th February 1985 and has been involved in some of EastEnders most notable moments. He put his mother through hell as he battled his addiction with heroin; he has got away with murder and he even tried to take Dot's life by poisoning her, but at the final moment he changed his mind. 
Speaking of reprising his role as Nick Cotton, John Altman said "After a five year break I'm very pleased and much looking forward to returning to EastEnders. With the promise of some hard hitting and gritty storylines, I'm sure the residents of Albert Square will be none too pleased to see Nick Cotton back on the streets of Walford. I'm also looking forward to working alongside Declan Bennett and Pauline McLynn. And of course being reunited and working once again with my 'dear old Ma', the wonderful June Brown. "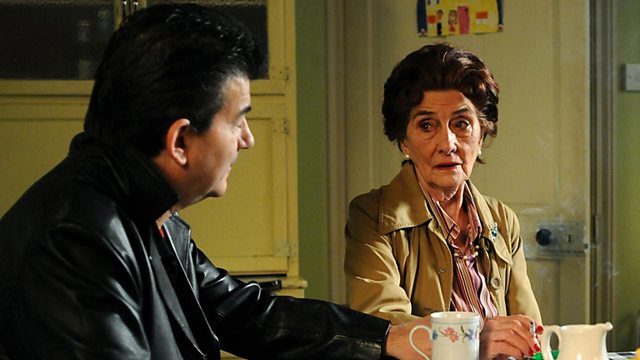 Dominic Treadwell-Collins, Executive Producer added "As we approach EastEnders' 30th anniversary, it's only fitting that our original bad boy – and soap's most iconic villain – returns to Albert Square to cause more trouble for his Ma. It's time for the indomitable June Brown to have the Nick story to end all Nick stories – and with Declan and Pauline in the mix too, it's going to be an exciting bumpy ride as the Cottons begin to unravel."