There will be no EastEnders this Friday due to Children In Need. We'll have more news on this later in the week...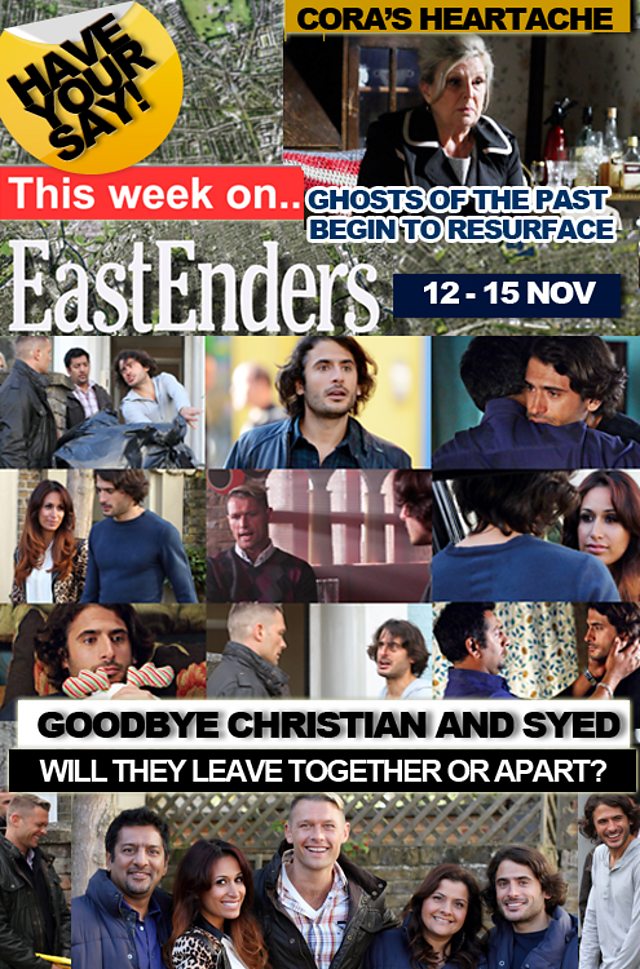 It's goodbye to Christian and Syed... But will they go together or alone?
Meanwhile, Cora suffers heartache as the ghosts of her past resurface.
Fatboy gets a makeover, will his new look turn heads? Or will someone unexpected suddenly realise their feelings for him?
Lucy, Lauren, Whitney and Alice show Joey who's boss.
Max reunites Derek with an old flame. Will passion be reignited, or will Derek face rejection?
Discuss these items and anything else that takes your fancy in the comments section below...