Unwelcome post
A pile of official letters that makes her heart sink land on Dot's doormat. She storms over to the Laundrette to demand an explanation about her rent arrears from Cora. What does she have to say for herself?!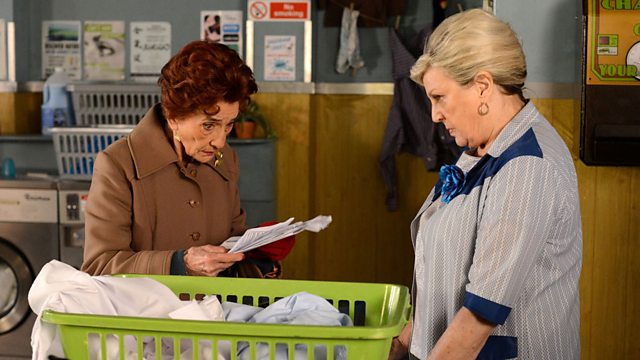 Tanya lays down the law
Tanya hands Kirsty the divorce papers, demands that she signs them and gets herself out of Walford. How will Mrs Branning react?
Kirsty's kiss
Kirsty tries to remind Max how good they were together, before he came back to Walford. Will this kiss turn his head back in her direction?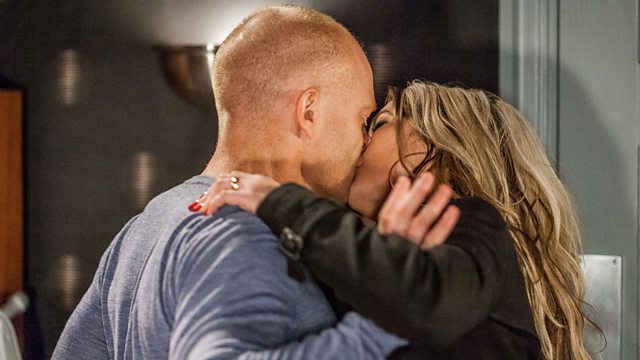 Head to head
Denise is chuffed to find out that she has an interview for the regional manager post at the Minute Mart. Zainab is less pleased. What lengths will Zainab go to try and get the job instead of her good friend?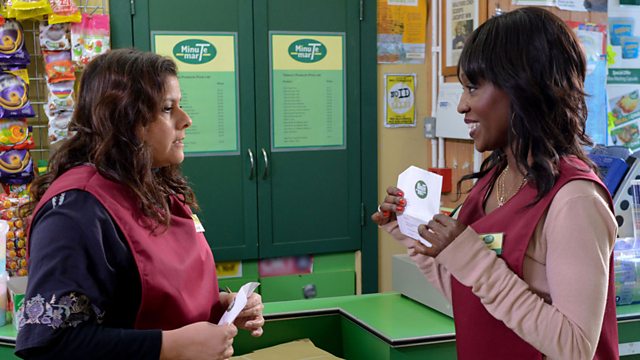 Home truths
Ian tells Kim some home truths about Ray. When Kim confronts 'the man of her dreams' he tells her the truth - it was him who hit on Denise. Does this mean the sisters will make peace?