Photo spoilers: Docs and frocks
Week commencing 21 February 2011: Our diagnosis for the week ahead is trouble in Walford! If you want to keep your finger on the pulse of what's happening, check out the latest spoiler pics.
Falling for it?
Yusef rushes to Janine's aid when she appears to faint at the cafe. But is it a medical emergency - or a sneaky scam by her and Whitney to fool the doctor?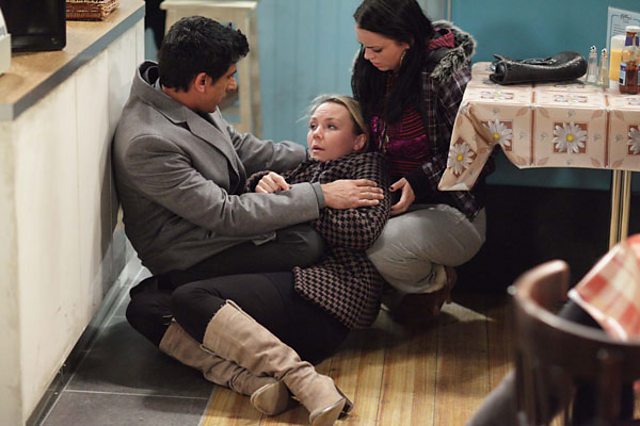 Fit for a King?
Patrick's on hand to help Kim and Denise serve up the grand re-opening of the B&B. Rebranded as Kimberley's Palace, will it be more suited to a prince or a pauper? We're happy just as long as they do a good fry-up for breakfast...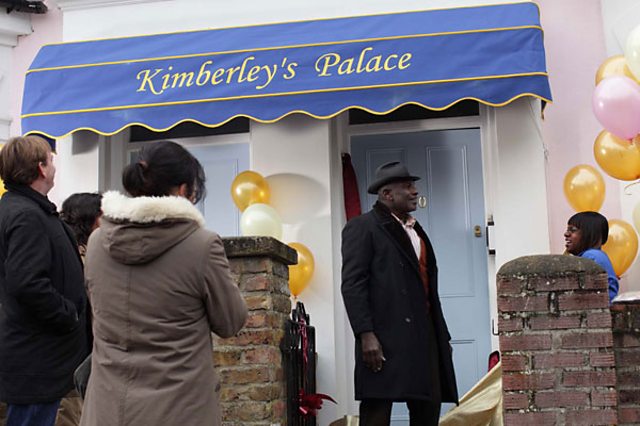 Dress to impress?

Heather and Shirley put the world to rights after choosing their outfits for the latter's wedding to Phil. Have they picked out the right style to walk down the aisle, or are they divorced from any kind of fashion sense? We'd love to know what you think.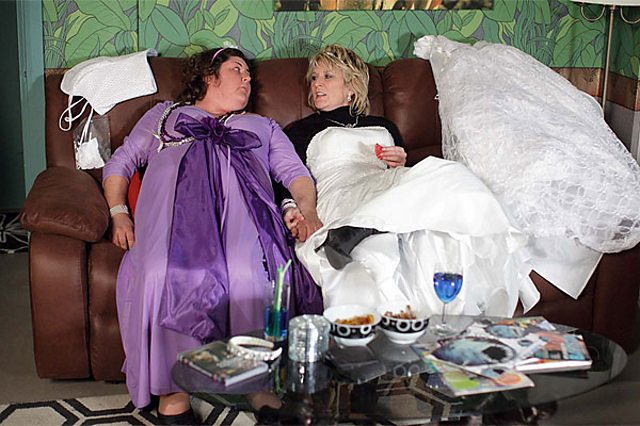 Helping hand?
When Whitney's life of crime takes a turn for the worse, a mysterious stranger, Rob, comes to her rescue. But are his intentions honourable? Keep your wits about you Whit!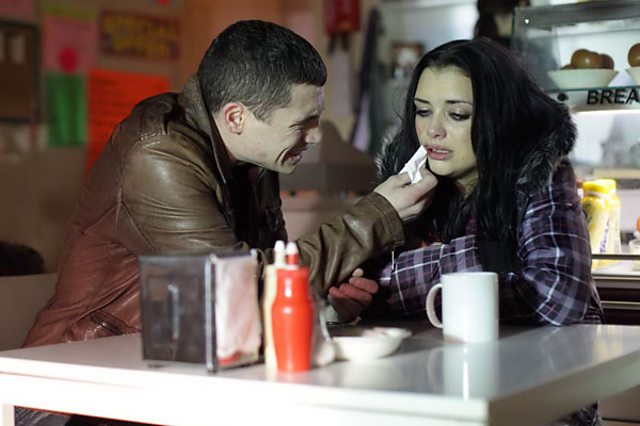 Keeping their distance?
The Moons seem worlds apart right now, but with a little moral support from Patrick and Kim, can a little sunshine from Alfie bring Kat back into his orbit?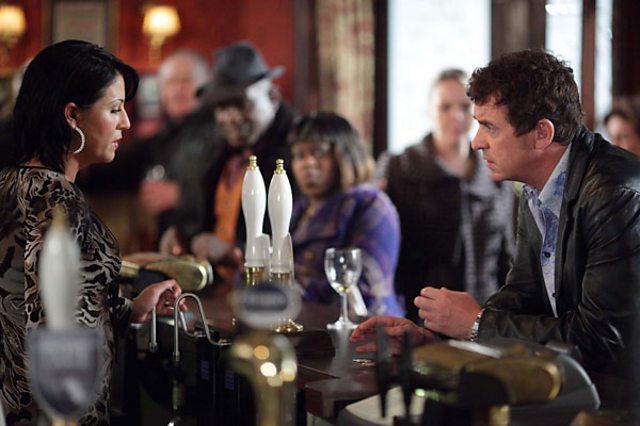 Doctor Who?!!
Masood goes postal when he finds out about the Square's new GP from Tamwar and Zainab. Can you guess why it's raising his blood pressure?