Nine 'Enders nominations for All About Soap Awards
Voting for the 2012 All About Soap Awards has now closed!
EastEnders had a whopping nine nominations across the eight categories!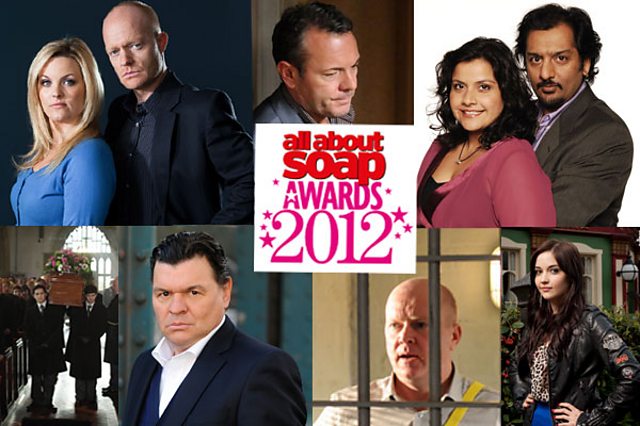 The categories and EastEnders nominees are:
Best Actress:
Jo Joyner
Best Actor:
Jake Wood
Pat's funeral
Best Villain:
Best Mystery:
Best Dressed Soap Star:
Best Comeback:
David Wicks
Best Couple:
So you can now pick your top moments and favourite characters from the last 12 months... You have until the 27th February!
For more information please visit the All About Soap Awardsand click on the awards link. You can show your support either online or in the magazine.