She's cashed in her 'get out of jail free' card and she's on her way back to Walford...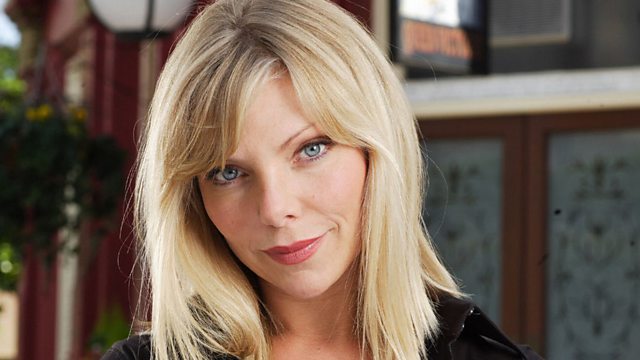 After spending two years in prison for abducting Tommy Moon, Ronnie is ready to put the past behind her and face the future... and she wants to do it with her family at her side. However, the strongest Mitchell sister will not have an easy ride when she returns to Walford as she has to face those who she has wronged before, including her ex-husband, Jack Branning. Not to mention Kat and Alfie... and come to think of it, we can't imagine Sharon's going to be best pleased to see her either!
But Ronnie is determined to rebuild her life and with Roxy at her side; the old Mitchell sisters will be causing havoc in the Square again before you can say 'Cor blimey Guvna!' Look out for these blonde bombshells; feisty, fun and flirty they're going to shake up Walford like only they know how, cementing the Mitchells as "the" family in town as they go.
Reprising her role as Ronnie, Samantha Womack said that she was "thrilled to be returning to the role of Ronnie for the next 6 months. Ronnie is coming out of prison and her re-appearance in the Square is going to create havoc. I can't wait to be a Mitchell once again!" And we can't wait to have you!
Lorraine Newman, Executive Producer added: "We're delighted to announce Samantha Womack's return to Albert Square. The Mitchell sisters are a fabulous pairing and it will be an absolute delight to have Ronnie and Roxy back together on screen. However, Ronnie's departure wasn't without controversy for many residents in Walford and her return will be sure to ruffle quite a few feathers..."
Samantha Womack's return is part of a huge summer/autumn for EastEnders with lots of new faces arriving in Walford, creating a real buzz of new relationships - and of course rivalries - in the Square.  After a successful stint last year, Gary Lucy is also reprising his role as Danny Pennant.
We can't wait to welcome Samantha back to Walford, she's been missed! So hold onto your hats, because things are about to get bumpy!