Will Tamwar cook up a storm at Argee Bhajee?
Frustrated Tamwar has had steam coming out of his ears since being pushed into working for his mum and dad at Argee Bhajee.
Leaving his laptop to gather dust, he's been brushing off the cobwebs for his parents in George Street to mix family with business. DON'T DO IT!
There's no denying that Tam has a brain between his ears, but can he do the business by pleasing Zainab (tricky) and Masood?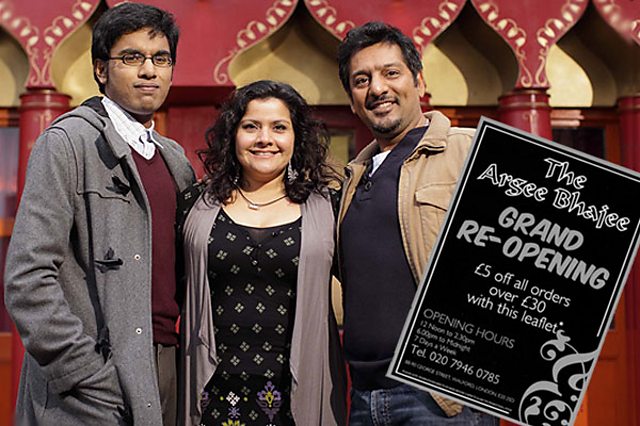 Tam's already stirring up trouble with Afia, so will this relationship reach boiling point with his folks, or simmer down over time?
Perhaps working under his mum's feet will rub salt in the wounds, or Tam may have to throw in the (kitchen) towel.
What do you reckon? Will he add the right spice and make his parents proud? Or will running the gaf leave a bitter taste in their mouths?
All this kitchen talk is making me hungry... I'm off for a Chicken Masala and a Sweetcorn Bhajee...
Have you voted for EastEnders in the NTAs? If not, make your vote count: http://www.nationaltvawards.com/home