Photo Spoiler: Kat trouble!
When Michael lets slip that it's Alfie and Roxy's engagement party, Kat decides to fight back with leopard print and lippy! She takes no heed of Alfie's warning that Carl's bad news…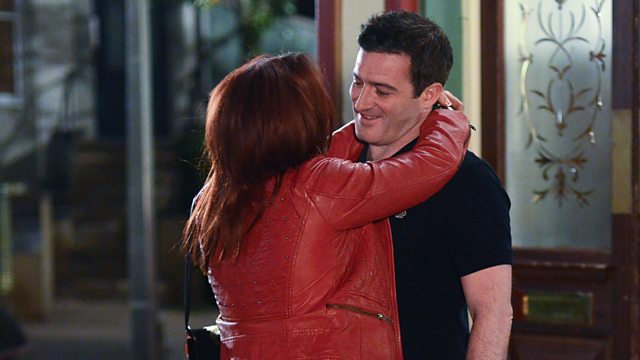 In fact, when Alfie snaps at Kat for always throwing herself at the nearest man to make herself feel better, Kat decides it's time to take the action outside! And, unsurprisingly, Carl doesn't put up much of a fight...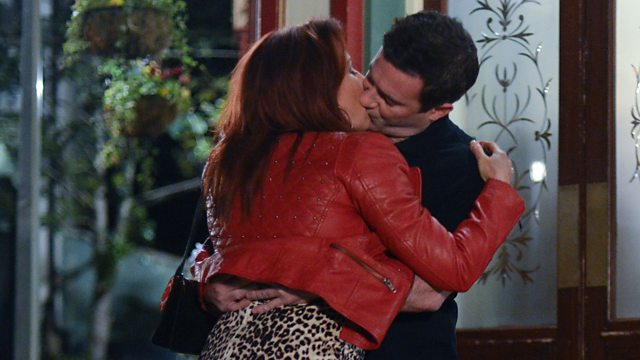 But will Kat's heel-wobbling advances mean she ends up fulfilling Alfie's accusation, or will she realise the error of her ways?
Tune in on Friday 2nd August to find out!