Photo Spoiler: The return of Shirley - and some unexpected romance
Last seen being confronted by a very angry Carl, many of you have been in utter despair as you pondered poor Shirley's fate. Well, despair no more, as we can finally reveal where Shirley is! Phil finds out that she has been living with her estranged sister, Tina, who has been in an abusive relationship.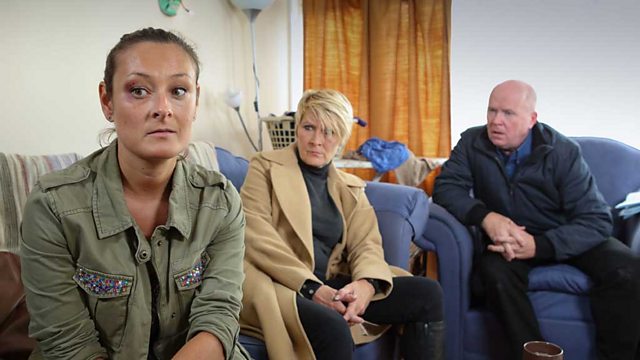 After some convincing, Phil manges to persuade Shirley to leave her sister's gaff and return to Walford, even it's just on a temporary basis... When Tina finds out where Shirley scarpered off to, she's quick to join her, and the pair end up kipping at Phil's.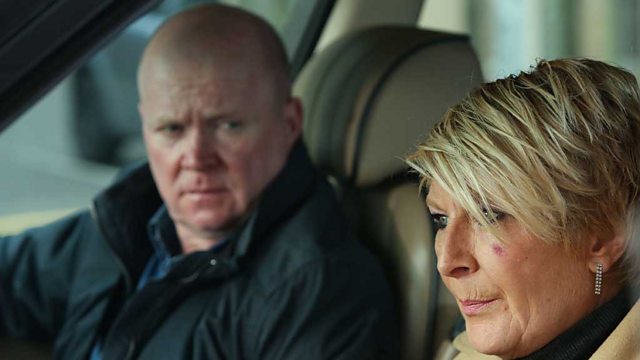 Later in the week is Michael's funeral... and unsurprisingly, the turnout is a bit on the sparse side. However, Kat And Alfie attend to pay their respects, and end up growing closer as they bond through their shared grief.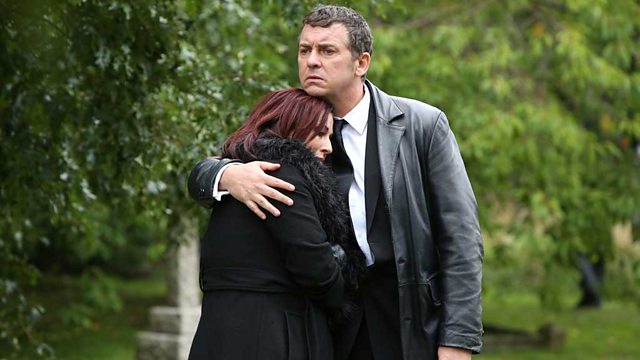 It's a hard day for Joey as well! He goes to visit Alice in prison, and returns visibly shaken... But it seems the boy has a plan! He goes to see Janine with a bottle of wine in hand, and as they talk and drink more, Janine breaks down, and Joey comforts her. Soon the chemistry between them turns to passion! Is this for real?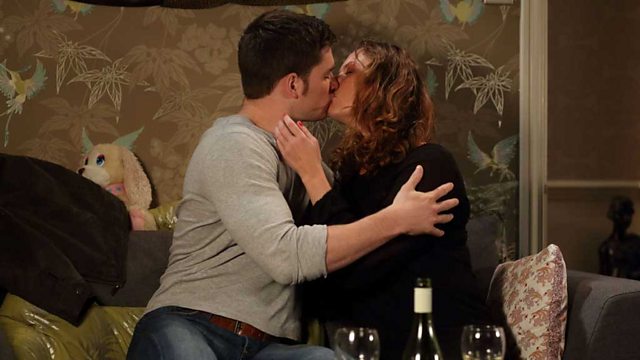 Lauren gets a nasty surprise as she pops to Joey's in a time of need, looking for a friendly ear, and finds Janine skulking around half dressed! She quickly leaves.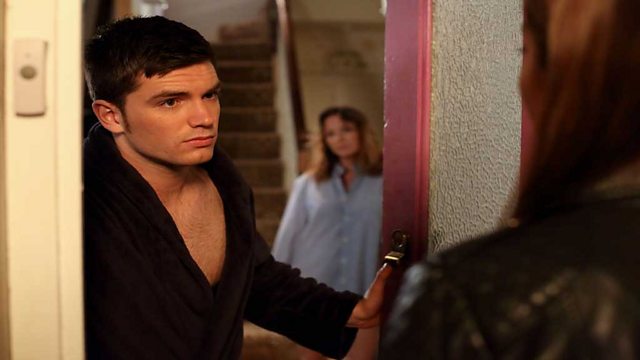 This shock revelation, coupled with a recent falling out with Jake, leaves Lauren at an all time low. Finding no solace from her dad, will Lauren turn back to the drink?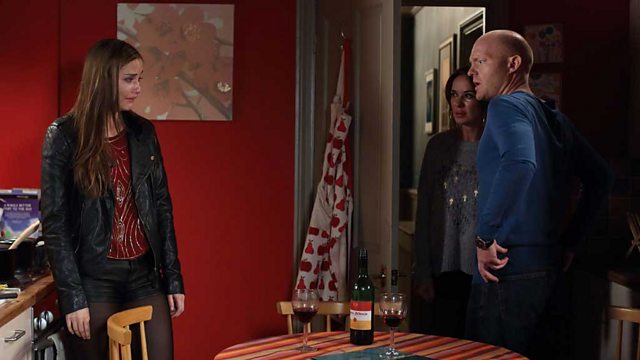 But as the week draws to a close, at least some of the residents seem to be having a good time! It's stag and hen time for Alfie and Roxy, and the girls are definitely getting into the spirit of things!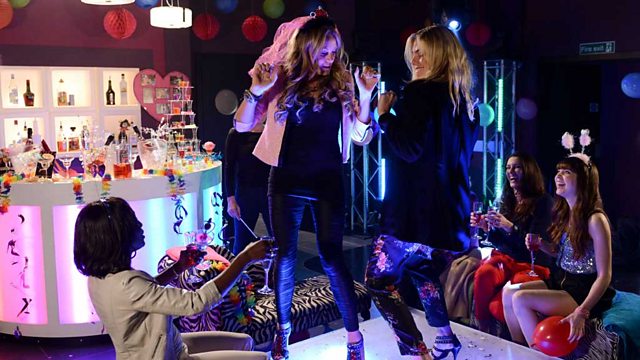 Diane Parish, Rita Simons, Samantha Womack, Kate Magowan and Rachel Bright
As Alfie's stags raise a toast to him and Roxy, its seems that Alfie might have another lady on his mind...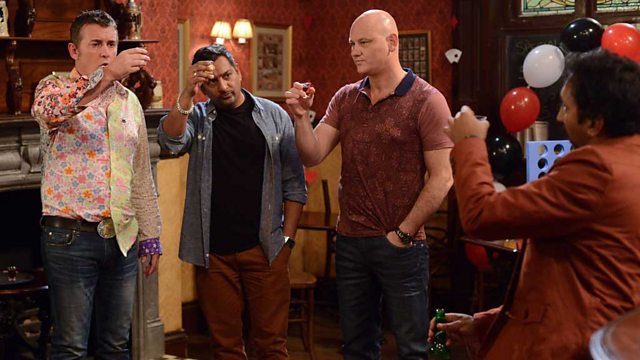 There's a lot going on... make sure to tune in!