Walford's hard done by but glamorous mum, Tanya Cross, is set to leave The Square. 'Boo hiss' we hear you cry! But before you start throwing your Easter eggs at us, be reassured that all is not lost as the door is very much left open for our favourite ex Mrs Branning.

Jo Joyner had initially intended to take an 8 month break to try her hand at new projects and to spend more time with her family.  However to make sure she had enough time to fully commit herself to this, it was decided not to put a time limit on her break, but to see where things go in the future. We wish her all the very best!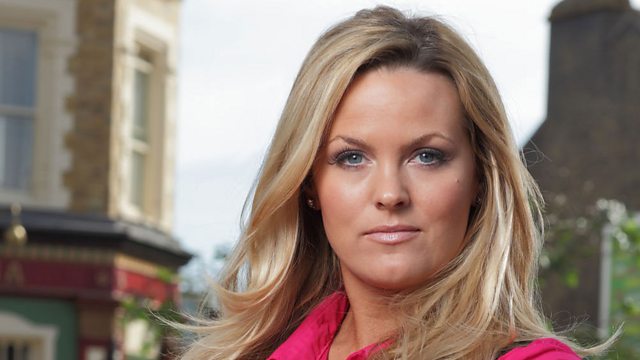 Jo said of her upcoming break, "I love playing Tanya and being part of such a great show but she has been on quite a roller coaster over the past 7 years and I have come to realise that it's right for her to step away from Walford for a bit longer than originally planned."

"I have been very fortunate to have been part of some fantastic story lines over the years and I have worked with some wonderful people during my time on the show which I will always be very grateful for but I feel that as a mother and an actress it is time for me to explore some other avenues for a while."

Executive Producer, Lorraine Newman, commented on Jo's departure, "As the mother of Lauren, Abi and Oscar and the on/off wife to the ever errant Max, life for Tanya has never been easy. However, Jo Joyner's portrayal of Tanya allowed viewers to instantly fall in love with her, creating the cement for a great family."

"From Jo's portrayal of a cancer sufferer's fear to dealing with her daughter's excessive drinking, Jo has delivered high class drama time and again. Later this year we will see the Branning family cope without her. They will of course miss her, as will her colleagues and no doubt the viewers. We wish Jo well on her ventures new."

Tanya first set foot in The Square in June 2006 and has had a whirlwind 7 years. The saucy highlights included her dramatic discovery of husband Max's affair with her step-son's wife, Stacey Branning. Corr blimey! This was followed by her relationship and subsequent break-up with seemingly perfect Greg Jessop, overlapping with her cancer diagnosis and recovery. Just when everything seemed to be going right, poor old Tanya discovered that Max, her soon-to-be hubby (again) had a secret wife who he was still in love with. *Wipes forehead* It's been a busy 7 years.   

We'll be sad to see Jo go, but can't wait to see the exciting new changes to the Branning family dynamic and will of course wait with baited breath for Tanya's no doubt dramatic return! Have an ice-cream from us on your time off Jo!