Ladies, or should that be fellas, hold onto your hats, because Danny Pennant is back in town! The charming schemer pitches up at the opening of Ian's new restaurant, and Ian is desperate to impress, spotting an opportunity for investment so he can buy Janine out of the business.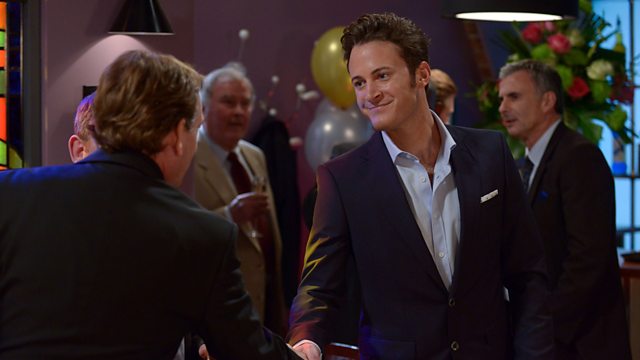 Ian gathers the guests outside for the official opening, and the grand unveiling of the restaurant sign, but there's a shock in store for him! He gets Danny to pull the cord, but unbeknownst to him Janine has changed the name from 'Ian Beale @Le Square' to 'Scarlett's' - egg on face for Beale!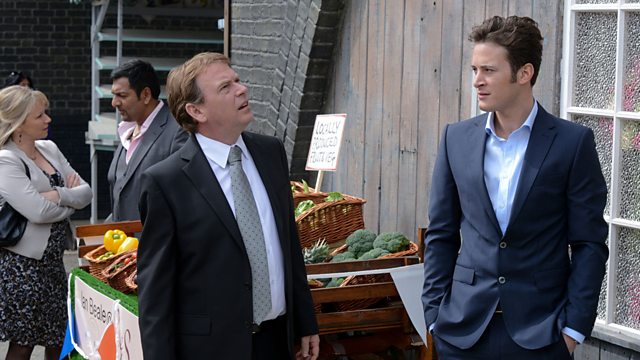 Things don't get much better for Ian later on either! Lauren has been secretly drinking all day, and ends up spilling a tray of drinks all over Danny!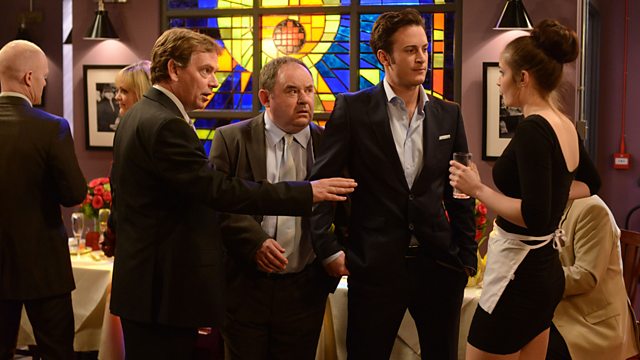 You don't mess up Danny's style, and he isn't best pleased, telling Ian there's no way he'll be helping him with the restaurant!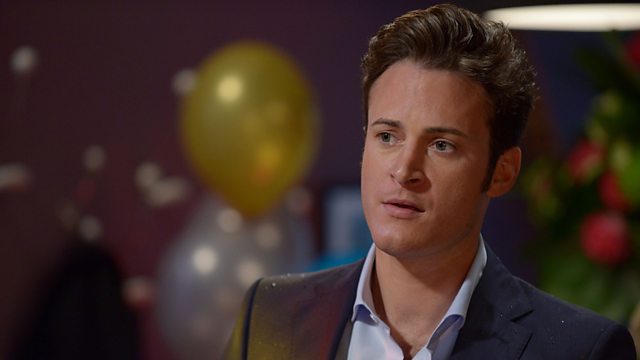 It's not been a great night for Ian! Can he sort out his growing financial problems before it's too late?
See Danny Pennant's return on Friday 7th June.