Photo spoilers: Jack squares up to Michael
Ahead of our regular Tuesday selection of preview pics (this time for week commencing 4 July) , let's take our first peek at what's ahead in Walford.
On the ropes
Looks like Michael has been taking the, er, Michael - and Jack's not going to stand for it. Go easy on him Jack, we don't think the last of the bruises have healed yet!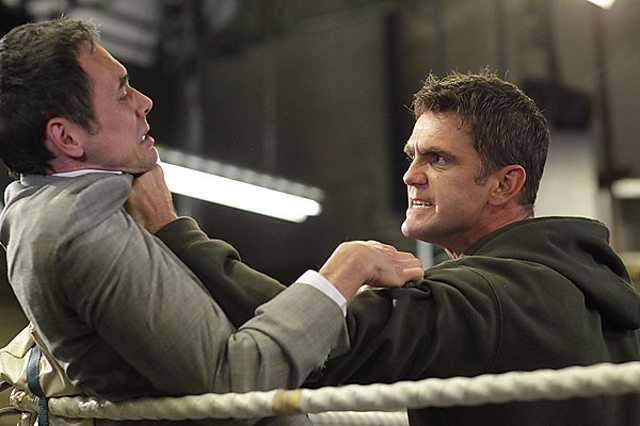 We'll be adding lots more spoiler pics to the blog on Tuesday 28 June, so don't forget to check back!