Week commencing 25 April 2011: As William and Kate head up the aisle, the residents of Walford have a right roayal knees-up. But do we detect a few crowns slipping here and there?

Investing in the future

Alfie's got a surprise for Kat - one that's going to pay dividends to baby Tommy one day. And no, it's not the Moon crown jewels...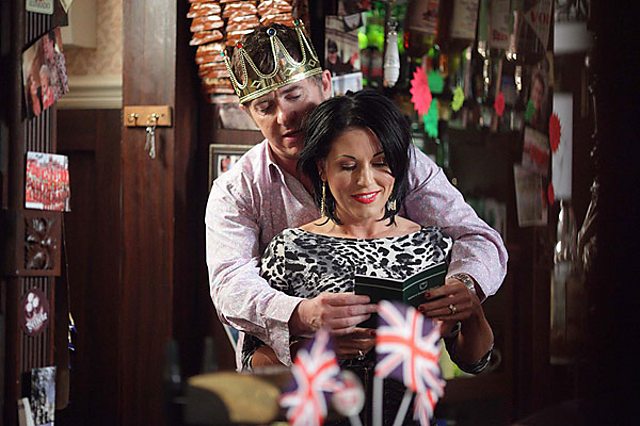 King Arthur?
Have the future king and queen opted for a budget wedding in Walford? No, it's just Fatboy and Tiffany getting into the swing of the celebrations. Looks like Dot doesn't know whether she should bow or curtsey...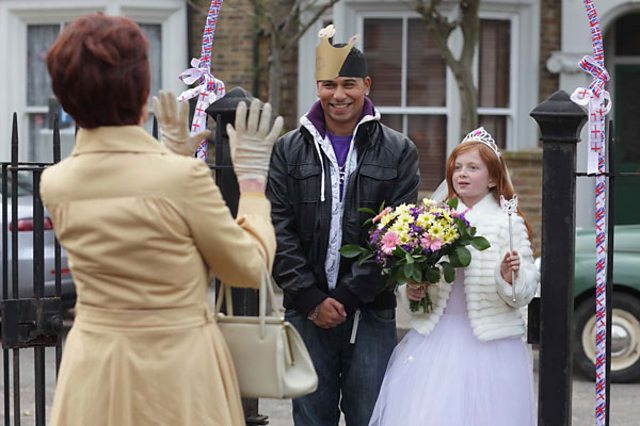 Ryan's not rejoicing, and even a hug from half-sis Whitney can't seem to lighten his mood. What's rubbed him up the wrong way?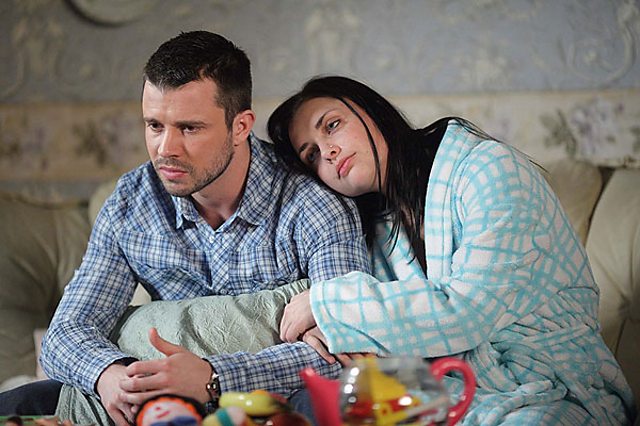 A bit of Argee Bhajee...
Just for once, Zainab's on the end of a tongue lashing, as Masood's trust issues cause conflict between the couple.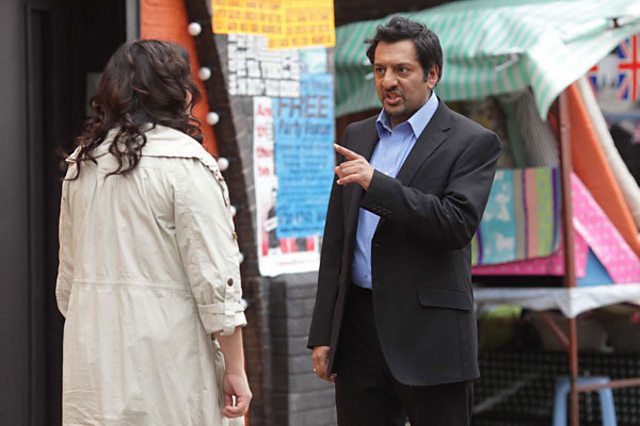 Busted?
Oh dear. We don't reckon this official looking guy is showing Fatboy and Mercy his holiday snaps. But who's in trouble with the law, and for what?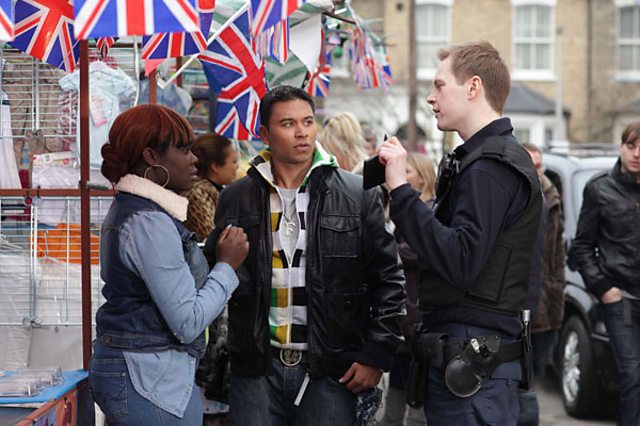 Pub Quiz?

Alfie gets shirty with Kat as he shows off a new outfit. But does Quiz Master Moon really have all the answers when it comes to fashion sense?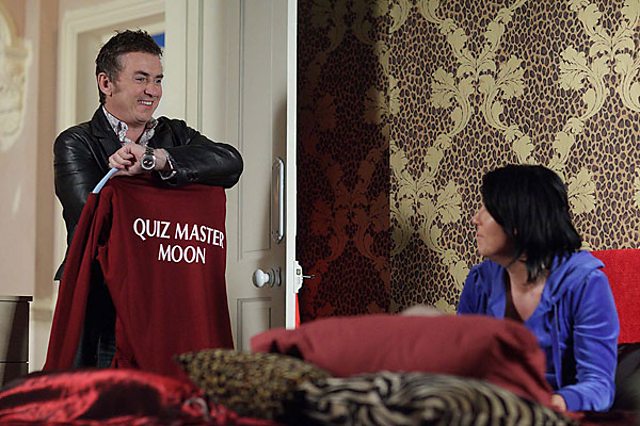 Risky business

Masood takes a gamble to get himself out of trouble - but what's at stake for Jane when she gets involved in his desperate dealings?