Episode discussion for week starting 30 April
Have your say about this week's episodes!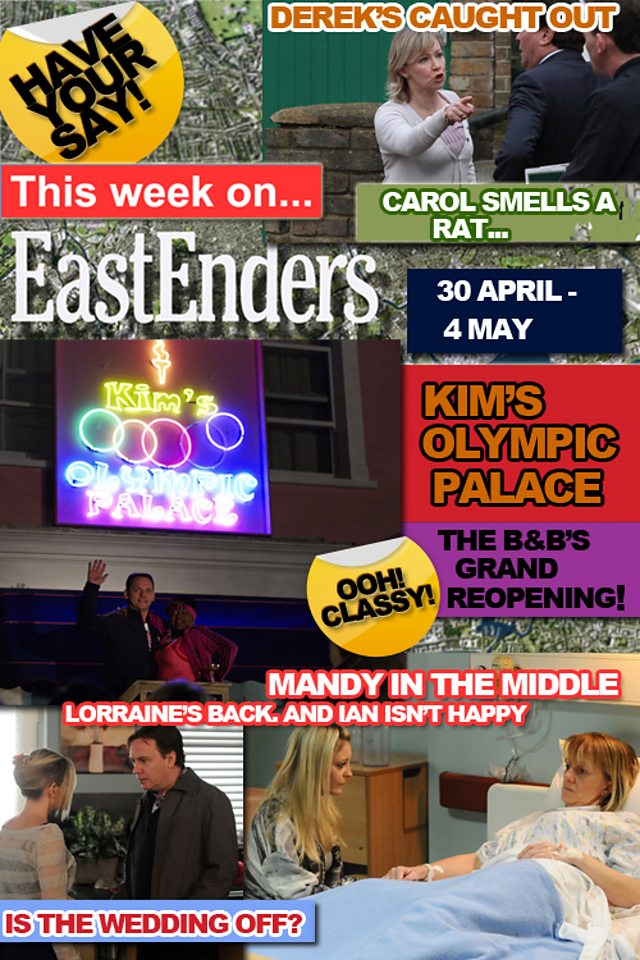 The B&B reopens in grand style! Would you stay in Kim's Olympic Palace? It's very... erm... PINK. Carol struggles after Bianca's departure. Should she trust Derek's offer of help? Lorraine's back and Mandy is torn between Ian and her sick mum. Which way should she turn? Is the engagement off? What's Whitney up to? Discuss these hot topics and anything else that tickles your fancy about this week's episodes in the comments section below...