Just days have passed since poor Bradley fell to his death in Albert Square, but the shock will never go away. RIP. WE'LL MISS YOU.
Max takes a pair of rather nice shoes to the hospital for "Bra-lee" in Monday night's episode and tries to come to terms with his death. Hardly father of the century, but he apologises to his son for everything... maybe an affair too late, Max?
Will Archie's murderer, Stacey, stick around to face the music? We shall soon find out!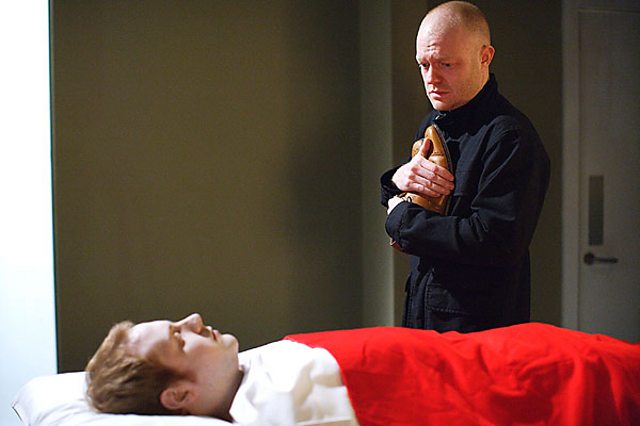 ... to be aired on Monday night from 8pm.