Photo spoilers: Pain and pleasure
Week commencing 24 January 2011:
The week in Walford starts off with someone in hospital - and ends with someone else looking like they need to join them. It's medical mayhem!

Bad boy bedridden...
Is Connor critical, or does he just like the taste of hospital food? And what, or who, has put him out of action?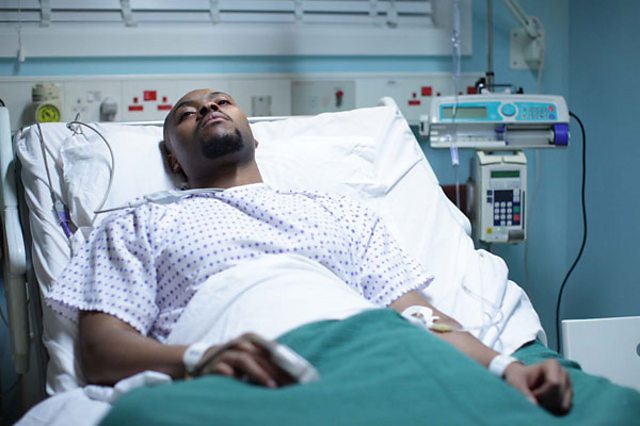 Happy family?

As Tanya takes up residence in Walford once more, things really aren't going to plan with the move. Is Max messing with her, Greg and Oscar?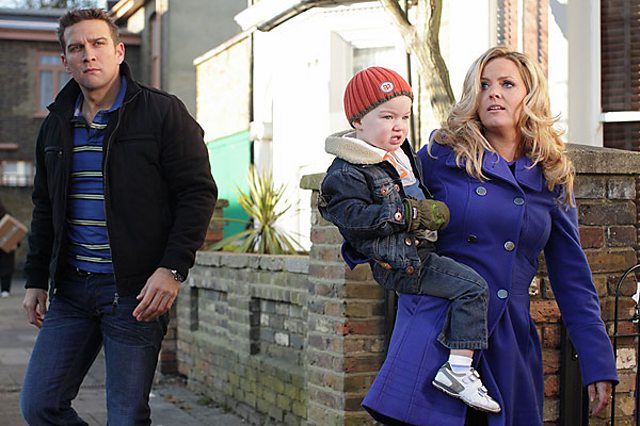 Making babies?
Christian's plan to become a dad get complicated, as Roxy suggests a hands-on approach to surrogacy. Is he up for it, and what would Syed say?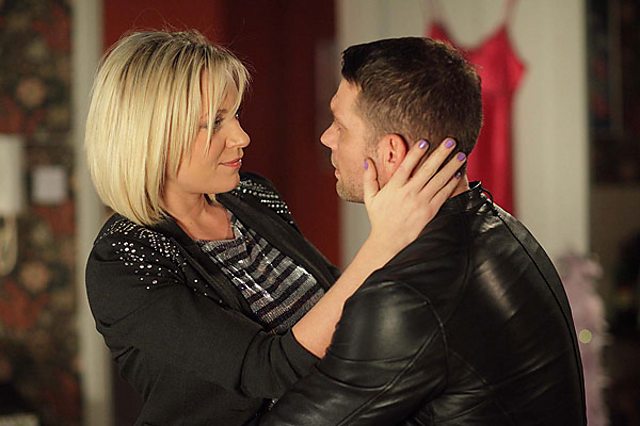 Baby brother
Meanwhile, Syed has a man to man talk with Tamwar about fatherhood. Does he really want to become a daddy?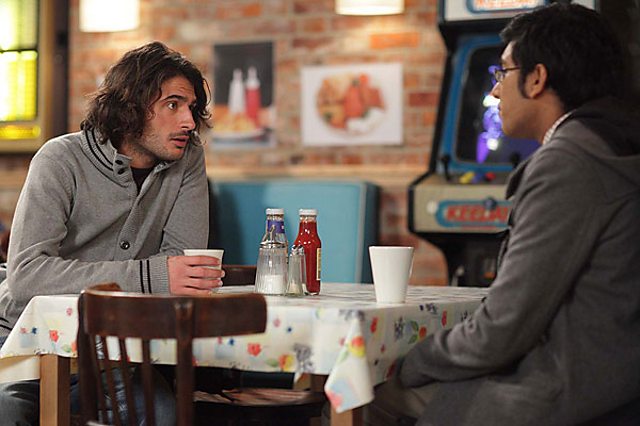 Maneater
Glenda just can't stay away from Phil, and he can't seem to resist her advances. Moody lighting. Silky underwear. What could possibly go wrong?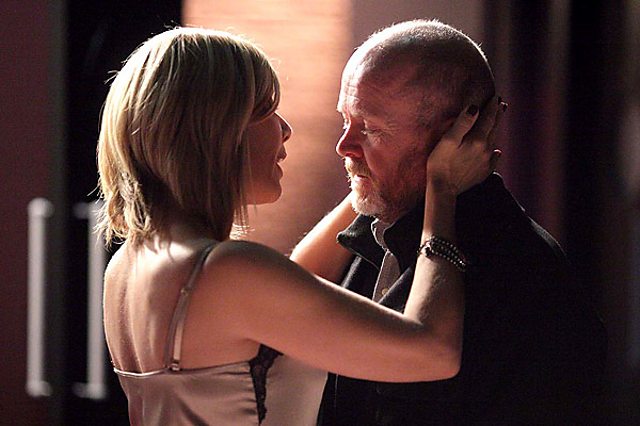 Floored
I think we spoke too soon... We always knew R&R doesn't stand for 'Rest and Relaxation', but poor Phil certainly looks neither rested or relaxed here. What could have happened? Glenda, we're looking at you...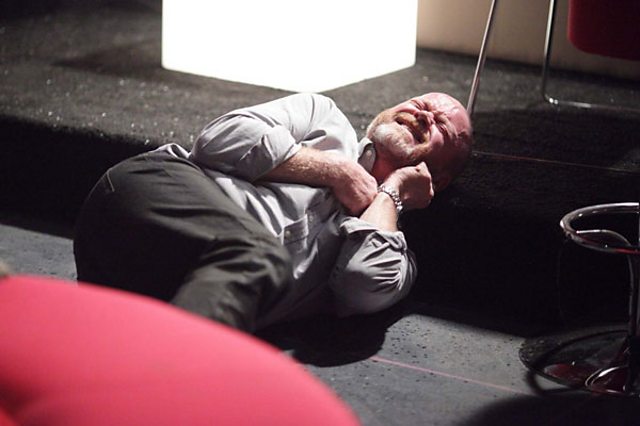 Hello sailor!
We know you're slim Jodie, but we hope you're not going to try and fit into that outfit! More importantly, will this game of happy families with Darren and baby George cause a mutiny from Heather?