Tomorrow at 6.45pm: Hide!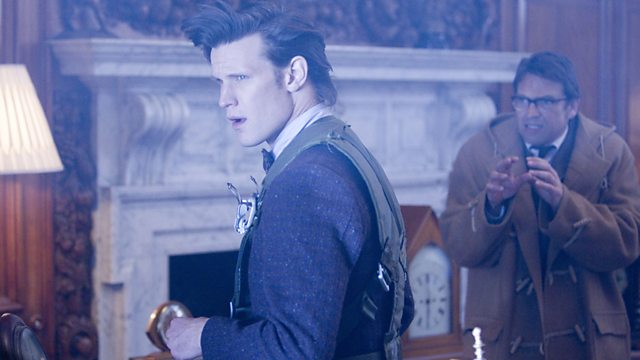 There are thrills and chills in the Doctor's next adventure when the TARDIS brings the Time Lord and Clara to a stormy night in 1974…
At Caliburn House they meet the mysterious Major Alec Palmer (Dougray Scott – Mission Impossible II), and gifted psychic Emma Grayling (Jessica Raine -  Call the Midwife) who are conducting a dangerous investigation into a spooky spectre known as the Witch of the Well. It's not long before the Doctor is involved in their ghost-hunt but the apparition might not be the only one with secrets… Why did the Doctor really choose to visit this haunted house? Is the Witch of the Well the only 'phantom menace'? And will we find out more about Clara, the impossible girl? The answers make Hide an episode you definitely need to seek out…
Right after the adventure finishes we'll have a special behind the scenes video featuring Matt Smith and Jenna-Louise Coleman that looks at the making of Hide. We'll have the usual quiz, a specially extended fact file in the Fourth Dimension plus a range of new galleries covering some striking production artwork, storyboards and several exclusive behind the scenes shots. All that and much more – right here, right after tomorrow's episode!
Hide is on BBC One, tomorrow (Saturday, 20 April) at 6.45pm.