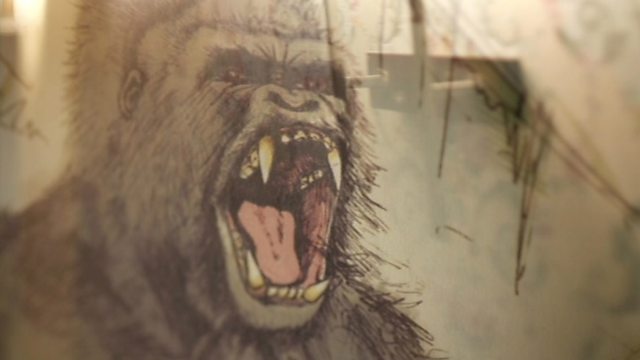 The Minotaur resorts to gorilla warfare in The God Complex.
BBC Three continues its repeats of the Eleventh Doctor's adventures tomorrow (Saturday) at 7pm with The God Complex.
The scary adventure written by Toby Whithouse (School Reunion, The Vampires of Venice) opens with the Doctor, Amy and Rory visiting a 'hotel' where residents must face the thing that terrifies them most… The episode features David Walliams as Gibbis and introduces the awesome Minotaur.
Fans of the Weeping Angels will remember their appearance in the story and don't forget, you can test your knowledge of the Lonely Assassins in our new Game of Rassilon special!
You can find out more about The God Complex now and it will be available to watch online from our homepage from around 8pm tomorrow evening.