We want your Monster Mask Halloween Photos!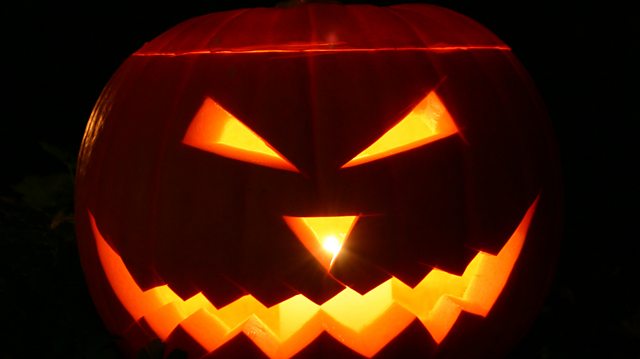 Trick-or-Treat, pumpkin lanterns, scary stories, ghosts, vampires, witches, werewolves, skeletons, horror films and just about anything else that's guaranteed to give your friends a fright – it can only be Halloween!
For a Doctor Who inspired Halloween why not download one of our Monster Masks? There are nine to choose from so, cut out and wear your favourite, take a picture and send to thedoctor@bbc.co.uk - we'll publish the pick of the bunch in a gallery very soon! Why not make your own Weeping Angel mask (360KB, pdf) and see how long your friends can go without blinking. Or, put a smile on your face as one of the scary androids from The Beast Below (323KB, pdf)
Once Halloween seems to be over for another year, don't get too comfortable! Ever wondered what happens to all those monster masks, scary spiders, broomsticks and plastic skeletons not sold before October 31st – follow the Doctor as he finds out in our scary short story written by Mark B. Oliver, The Night After Hallowe'en (pdf, 121KB).