Sir John Hurt: 1940 – 2017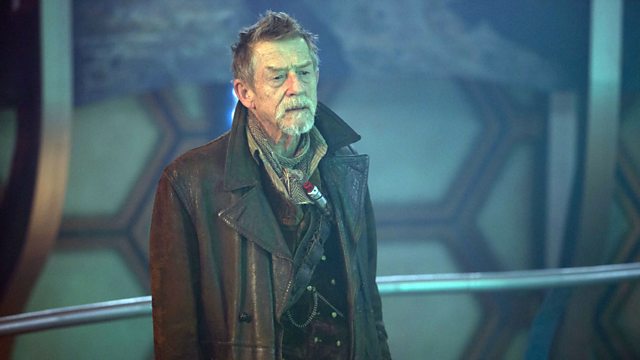 We're sad to report the death of the legendary Sir John Hurt who so brilliantly played the War Doctor.
Sir John first appeared in Doctor Who at the close of The Name of the Doctor and featured very briefly in The Night of the Doctor. He then starred alongside Matt Smith and David Tennant in the 50th anniversary special, The Day of the Doctor. His portrayal of a battle-weary Time Lord – 'the Doctor on the day it wasn't possible to get it right' – made him an instant favourite with fans of the show who quickly warmed to his charismatic and nuanced approach to the role.
John Hurt was born on 22 January, 1940 in Chesterfield in Derbyshire and in a career spanning over half a century he appeared in more than 120 films as well as many stage and television productions. He will be forever remembered for numerous iconic roles in movies and TV dramas such as Alien, The Elephant Man, The Naked Civil Servant and I, Claudius. And after playing the War Doctor onscreen in 2013 he reprised the part for a number of audio adventures which followed his character's struggles during the Time War.
On Twitter, Mark Gatiss expressed the feelings of many when he wrote, 'The crumpled grandeur of John Hurt was always a joy to behold. That voice, those eyes - an almost painful sensitivity. So many wonders. RIP.'
Sir John's obituary.
A look at the making of The Day of the Doctor, including an interview with Sir John.
John Hurt as the War Doctor.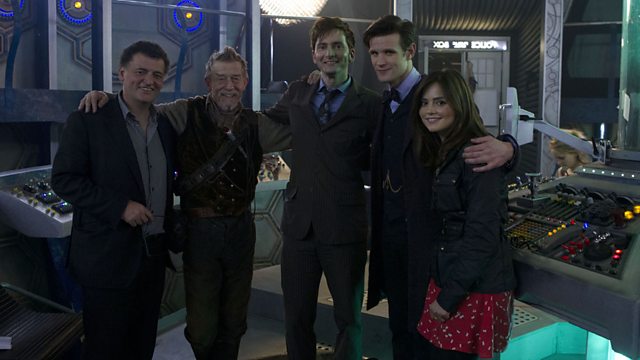 Sir John Hurt with Steven Moffat (left) and fellow Doctor Who cast members in 2013.