Trailer: Fans Watch It First, Online Here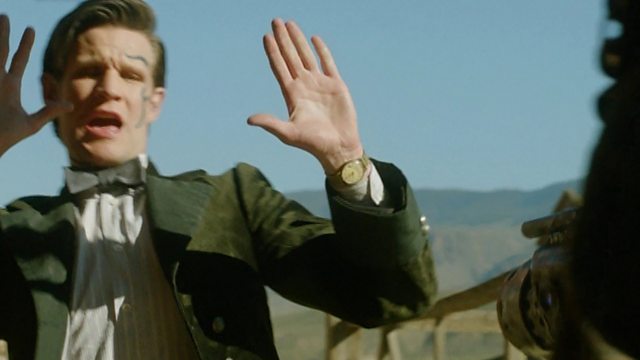 'All right! You can watch the trailer online on Thursday morning!'
We're delighted to reveal that the new 90 second trailer for Doctor Who will be available to watch here, on the official Doctor Who site, from Thursday morning.
We confirmed yesterday that the trailer will be on BBC ONE on Thursday evening (it's due to go out at approximately 8pm) and a number of people, worried about missing it, got in touch to ask us about exact timings and possible repeats. So, in order that everyone who's excited about the new series can catch the trailer, we'll be making it available right here on Thursday morning. You'll be able to watch it as often as you like, pause it on those moments that require a little extra attention and you don't need to worry about missing it as it will remain online up to and beyond Asylum of the Daleks.
Finally, don't forget you can watch the first new series preview right now!