Doctor Who Extra: Into the Dalek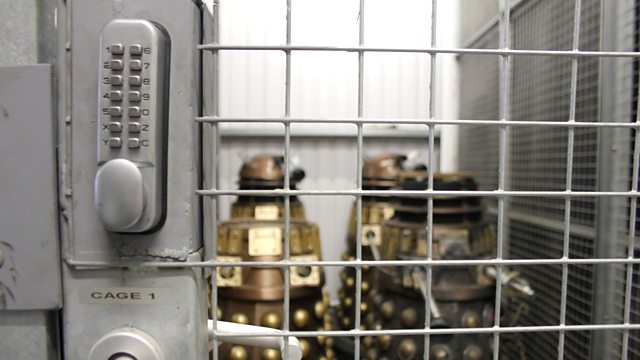 Doctor Who Extra is the brand new series that gives you access all areas to the world of Doctor Who. The latest episode gives you a backstage pass to the return of the Daleks and catches up with Peter Capaldi and Jenna Coleman as they welcome back the Doctor's old foes!
This week's ten minute programme also features exclusive interviews with lead writer and Executive Producer, Steven Moffat and Nicholas Briggs who has provided the voices of the Daleks since their return in 2005. We also speak to Samuel Anderson (Danny Pink) about the romance between a certain two teachers at Coal Hill School…
Doctor Who Extra: Into the Dalek is available on BBC iPlayer right now!
But if you can't catch it online it's available via Red Button during the times below.
Saturday 9.30pm-10.20pm
Sunday 4.20pm-7.00pm
Sunday 9.00pm-10.00pm
Wednesday 4.00pm-7.25pm
Thursday 9.00pm-6.00am (Friday morning)
Friday 7.00pm-7.25pm
Don't forget you can still enjoy Doctor Who Extra: Deep Breath and, of course, the next episode of the series will be available immediately after Robot of Sherwood on Saturday, 06 September.