Ask the Execs: Asylum Special!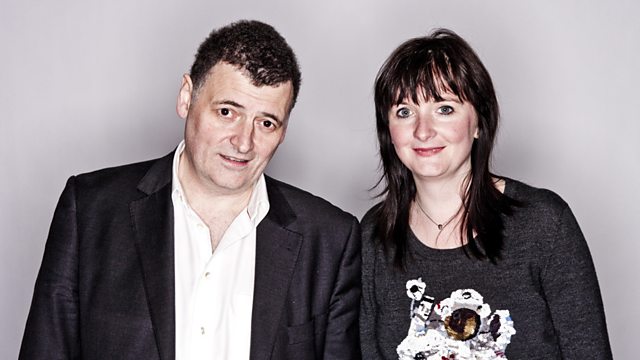 Steven Moffat and Caro Skinner answer your questions!
After the explosive start to the new series, we're again taking questions for Doctor Who's Executive Producers, Steven Moffat and Caro Skinner, and this time we're specifically looking for questions relating to Asylum of the Daleks.
This is your opportunity to ask anything you like about the adventure, but please try to make your questions as creative as possible. Interesting and original should be the order of the day! And once again, please remember that the Execs' answers won't contain spoilers!
To submit your questions, send them to thedoctor@bbc.co.uk with the subject header, Ask the Execs. Please remember to give us your full name and your questions in the body of your message.
We'll read every one of the messages sent to us and we'll bring you the Execs' answers to at least three of your questions later this week.
And finally, don't forget you can see the video featuring their most recent set of answers and if you need inspiration for episode one questions, BBC iPlayer users can watch Asylum of the Daleks now!