Doctor Who: A Town Called Mercy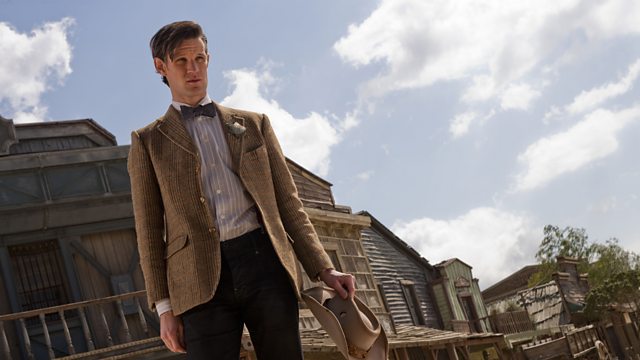 Welcome to Mercy…
The Doctor's next adventure is A Town Called Mercy and is on BBC One on Saturday at 7.35pm. It's been described as 'a full-blooded Western' and guest-stars Ben Browder (Farscape, Stargate SG1), Adrian Scarborough (Upstairs Downstairs, Gavin & Stacey) and Andrew Brooke (Sherlock Holmes, Law & Order: UK).
Set in the old West, the story sees the Doctor caught in the crossfire of an ancient conflict and forced to confront a killer cyborg and an alien fugitive. But the hardest thing for the Time Lord might just be the moral dilemma he's faced with in A Town Called Mercy…
You can enjoy the first two trails for the episode and visit our latest gallery which contains some stunning shots from the adventure. Or download an image and set as your wallpaper by selecting any of the images below.