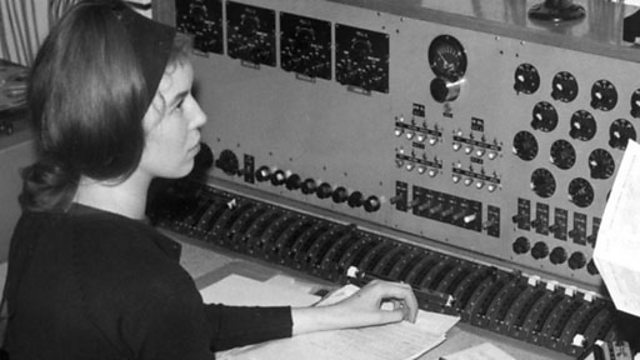 Update! The programme detailed below is currently available on BBC iPlayer!
Delia Derbyshire, who arranged Doctor Who's original theme tune, is featured in episode 2 of 'In Their Own Words: 20th Century Composers' which you can catch on BBC Four, tonight (21 March) at 8pm. Following its broadcast it will be available on BBC iPlayer for a limited period.
As well as realising Doctor Who's theme tune over 50 years ago, Delia worked with the BBC Radiophonic Workshop who created much of the show's distinctive music and sound fx throughout the 60s, 70s and 80s.
There's another aural treat for Doctor Who fans as BBC Radio 4 Extra continues to repeat audio adventures featuring former Doctors. You can listen to these as they're broadcast or catch up using BBC iPlayer. Just visit BBC Radio 4 Extra's site for more details!