New Look TARDIS Materialises at Christmas!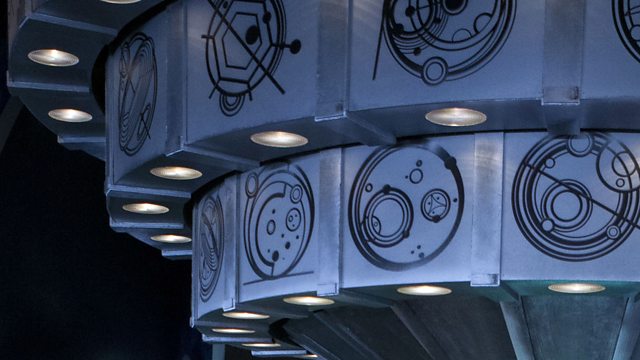 Our first glimpse of the new look TARDIS...
Doctor Who's lead writer and executive producer Steven Moffat has revealed that we'll see a new look TARDIS when the Time Lord returns in The Snowmen on Christmas Day at 5.15pm.
The exterior of the time machine will remain the reassuring blue box but once inside we'll see a whole new magical world that will be home to the Doctor and Clara throughout their adventures which continue in spring, 2013 with eight epic episodes.
The new set was designed by Michael Pickwoad, the show's production designer since 2010, and so far we've only got this tantalising glimpse of it…
You can remind yourself of how the TARDIS appeared during the most recent series or check out the original version in this clip that shows the world's very first look inside the Doctor's craft. Plus we've a brand new gallery that reveals how the TARDIS has changed over so many years of adventures in time and space…