Beautiful Doctor Who Christmas Cards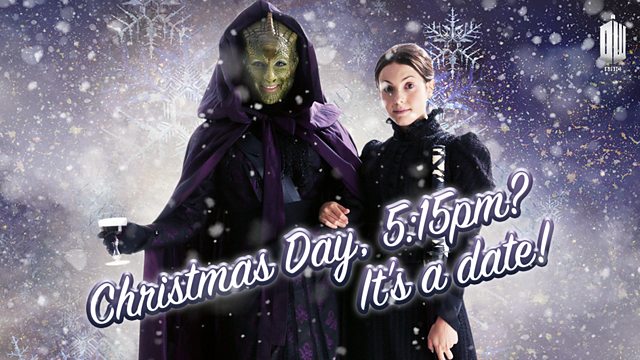 It's a date!
As Christmas and the premiere of The Snowmen approach, we reach that time of the year when the Adventure Calendar presents a selection of Doctor Who themed cards which you can print out and send to you friends or collect for yourself. And this year, for the first time ever, you can download the exclusive new designs as wallpapers or email them to your friends to spread a little festive cheer.
To download as foldable cards in pdf format, simply select your preferred image, click on 'Christmas Card' and print off. To download as a wallpaper or to send an image, click on either 4 x 3 or 16 x 9 and then right click to either save the design to use as wallpaper, or select 'E-mail Picture' to send to a friend.