Doctor Who Receives the Royal Seal of Approval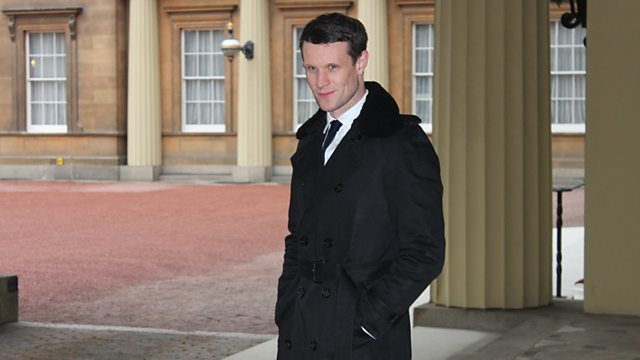 Doctor Who was given the royal seal of approval today when Her Royal Highness, The Countess of Wessex, hosted a reception for the show in recognition of its 50
th
anniversary.
Back in 1879 Queen Victoria may have considered the Time Lord to be an enemy of the state but the Royal Family has obviously forgiven him as the cast and crew of Doctor Who, past and present, arrived at Buckingham Palace to help celebrate its half-centenary.
Current Doctor Matt Smith, along with former Doctors Tom Baker and Peter Davison and 'War Doctor' John Hurt were all presented to HRH The Countess of Wessex and it was perhaps fortunate they were on hand as two Daleks were also spotted in the palace!
Other guests included lead writer and executive producer Steven Moffat, Jenna Coleman (Clara), Catherine Tate (Donna),  Lord Hall (Director-General of the BBC), Danny Cohen (Director of Television), Rhodri Talfan Davies, (Director, BBC Cymru Wales), Charlotte Moore (Controller of BBC One), Ben Stephenson (Controller, Drama Commissioning) and Doctor Who writers Toby Whithouse, Chris Chibnall and Gareth Roberts .
The Countess also met young competition winners who proudly showed Her Royal Highness their winning drawings of 'The Queen's TARDIS' which were displayed by the actual TARDIS!
You can see photos of the guests arriving in our latest gallery.
Earlier this year Their Royal Highnesses, The Prince of Wales and The Duchess of Cornwall celebrated the 50th anniversary with a visit to the home of Doctor Who – BBC Cymru Wales' Roath Lock studios in Cardiff Bay. You can see photos of that event and enjoy a video of the visit now!