The Ultimate Doctor Who Monster or Villain: Nomination #1: The Cybermen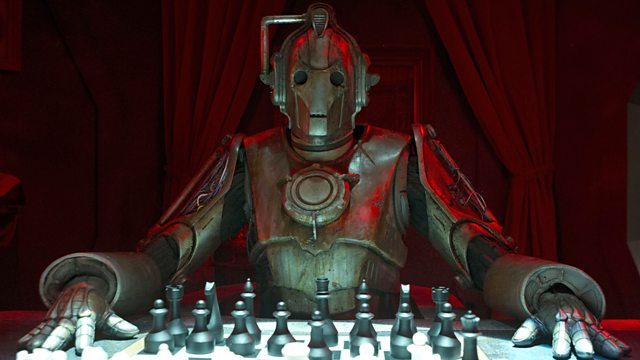 On Friday we announced that we want your vote in order to discover the answer to a keenly contested question: Who is the ultimate Doctor Who villain?
Starting today we're revealing the top ten contenders - one per day - and following the full line-up of nominations, we'll ask you to vote on this site to decide the outcome with the winner being unveiled in the 'Doctor Who: Monsters and Villains Weekend' on BBC Three in November, as part of the celebrations to mark 50 years of Doctor Who!
The first of the ten contenders first appeared on this day – 10 October – back in 1966 in a story called The Tenth Planet. Creepy, ruthless and terrifyingly strong, they made a huge impact which ensured they were back on our screens less than six months later in The Moonbase. Decades after their debut they continue to menace mankind and have become one of the Doctor's most feared and famous enemies. They are the Cybermen!
You can find out more about the Cybermen and see how they've evolved in our exclusive cyber-gallery! You can also watch clips from their first adventure or enjoy some memorable moments, photos and more from classic stories including The Tomb of the Cybermen, The Invasion and Revenge of the Cybermen. If you want to check out more recent episodes we've got some great content around their clashes with the Eleventh Doctor… Just revisit Closing Time or Nightmare in Silver.
Tomorrow we'll be bringing you the second monster or villain to be nominated and remember to visit the site over the next few days so you can discover the complete top ten contenders… and then vote for the one you think is Doctor Who's ultimate baddie!