Doctor Who Over the Christmas Period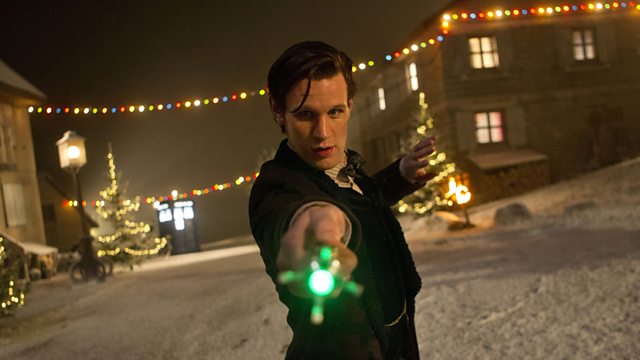 The Eleventh Doctor bows out in The Time of the Doctor on BBC One tomorrow (Christmas Day) at 7.30pm. We've been promised a heart-breaking special but one that's also crammed with action and excitement. It will be an unmissable finale to an amazing era and you can catch clips and trailers for the episode now!
Also on Christmas Day, BBC Two are repeating 2013's Doctor Who at the Proms from 3pm to 4.15pm. Right after that, on the same channel you can travel back to the birth of Doctor Who in the one-off drama, An Adventure in Space and Time. Mark Gatiss' 'love letter' to the show explores its real-life origins and is a beautifully heart-warming piece, perfect for the festive period. Can't wait? Well, why not enjoy a special 'making of' programme showing how An Adventure in Space and Time was created, available online now!
Early risers on Boxing Day can catch a Doctor Who themed triple-bill on CBBC starting with The Infinite Quest at 8.15pm, followed by the 12 Again Doctor Who Special at 9am and Dreamland at 9.35am. At 3.30pm CBBC will also be screening an omnibus version of The Wedding of Sarah Jane Smith, one of The Sarah Jane Adventures that featured the Tenth Doctor.
The Time of the Doctor is repeated on BBC Three on Boxing Day at 7pm and on the following Sunday (29 December) at 7pm the same channel is repeating the excellent Doctor Who: the Ultimate Guide.
But there's bound to be times over the festive period when you need a little more Doctor Who… Don't panic! Simply visit our guide the 50th which details lots of great programmes that are available to watch online, from the return of the Eighth Doctor in The Night of the Doctor to the brilliant The Five(ish) Doctors Reboot alongside factual shows including An Evening with Steven Moffat. It's all here!
Merry Christmas!