Matt's Message to the Fans!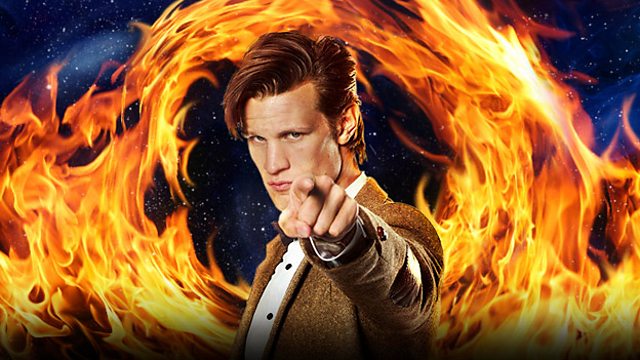 Matt Smith has a message for you!
We caught up with Matt Smith on Saturday morning, minutes before he was handed the iconic Olympic Torch. He told us how grateful he was to everyone who made it to Cardiff Bay and also to the many people who had expressed their support for his run either by replying to the Official Doctor Who Twitter feed or via this website. 'They [the fans] have been brilliant – as always,' Matt said. 'I just want to say, thanks, guys. Cheers! It's great to get that level of support.'
Matt then asked us if we could pass on his thanks to everyone who voted for him and Doctor Who in the National Television Awards and the Spike Awards. We replied we'd be glad to relay the message below:
'Thank you so much for voting in the Spike Awards and the NTAs. I've never had the chance to say thank you… and it means a great deal that you took the time to vote and support the show and me. Thank you from the bottom of my heart. Thank you.'
Matt was referring to the 2011 Spike TV Scream Awards where he won Best Science Fiction Actor and the National Television Awards where earlier this year he triumphed in the category of Best Male, Drama Performance for his role as the Doctor.
Don't forget you can read a review of Matt carrying the Flame and view our Olympic Gallery. You can also see an interview with Matt talking about the run on BBC News Online.