Dinosaurs on a Spaceship: BBC One Saturday at 7.35pm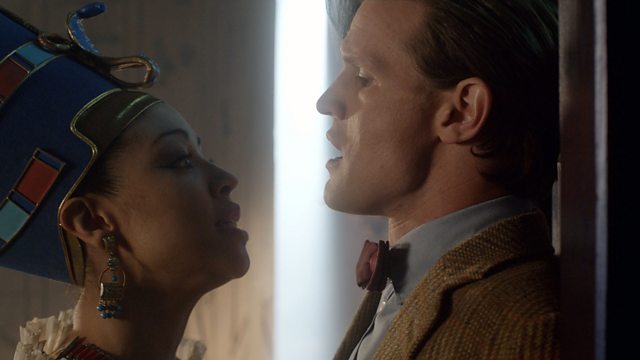 There's another close call for the Doctor on Saturday...
A quick reminder that Doctor Who returns to BBC One on Saturday at a slightly later time than last week, with Dinosaurs on A Spaceship roaring onto our screens at 7.35pm.
If you can't wait, we've got an brand new preview clip for the episode that you can watch now! We'll be bringing you more exclusive material later in the week, including two new preview clips – one released tomorrow and the other available on Friday.
And don't forget, BBC iPlayer users can watch Asylum of the Daleks online and the episode is being repeated on BBC Three on Friday at 7.10pm.