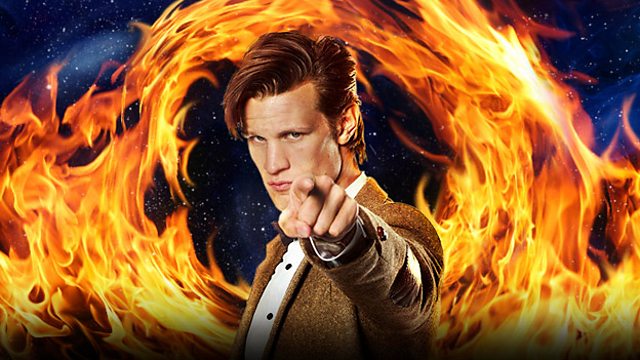 Straight after The Day of the Doctor finishes tomorrow at 9.05pm, BBC Three is inviting you to the world's biggest 
Doctor Who 'Afterparty'
 where we'll be celebrating in style! But don't just watch it: get involved!
We'd love you to hear from you! You can get in touch on the evening with your thoughts and messages by tweeting us @bbcdoctorwho using #DoctorWhoLive. You'll also be able to leave comments on the official BBC Three facebook page using the same hashtag, so why not join in with the 50th fun?
Many of your comments will appear on screen and might even be picked up on by the show's presenters - Zoe Ball and Rick Edwards – or some of their very special guests!
If you're not on twitter or facebook – no problem! Simply email us at TheDoctor@bbc.co.uk before 6pm tonight with your answer to any of the following questions:
What's your favourite ever moment from Doctor Who over the last 50 years?
Which Doctor Who moment had you hiding behind the sofa?
If you could time travel as a companion which Doctor Who era would you visit?
Which Doctor Who moment over the last 50 years made you cry?
How will you be celebrating this very special 50th Anniversary of Doctor Who?
If you are a Doctor Who newbie we also want to hear what you think of the Doctors time travelling adventures.      
Just tell us your first name and your age and make sure you're part of the party … Geronimo!
Please read the following before sending your comments.
The BBC promises that you will NOT receive unsolicited mail by supplying your personal details.
The BBC and any service provider we engage will use the information you supply to respond to your queries/comments, to develop and enhance our services and for statistical analysis of audiences and users. For full details of our policy regarding the personal information we collect about you visit our Privacy & Cookies page.
All personal information supplied is held securely by the BBC and in accordance with the Data Protection Act 1998. Your details will not be used for any other service.