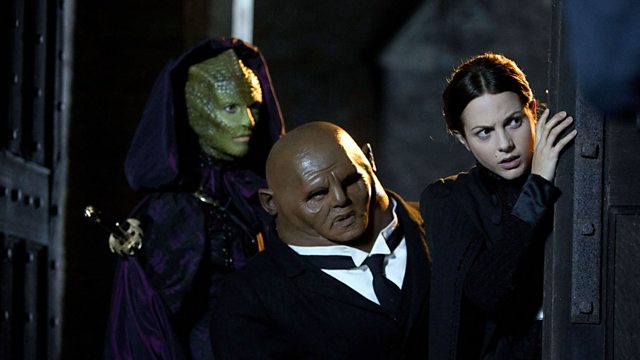 The power of three?
There's a great deal to look forward to in the Christmas Special. The Doctor is back, Jenna-Louise Coleman returns, there are scary snowmen in Victorian London and the sinister Doctor Simeon, played by Richard E Grant, is up against the Time Lord.
And apart from all of this, we say hello again to Madame Vastra, Jenny Flint and Strax, last seen in The Great Detective. These three remarkable friends debuted in A Good Man Goes to War and now form three-quarters of the Paternoster Gang, with the Doctor himself the fourth member of the team.
We can't wait to see them back and to celebrate their return we've created their own sections of the site where you can learn more about them and check out their clips and galleries.