Jason Mohammad to Cover Start of Doctor Who World Tour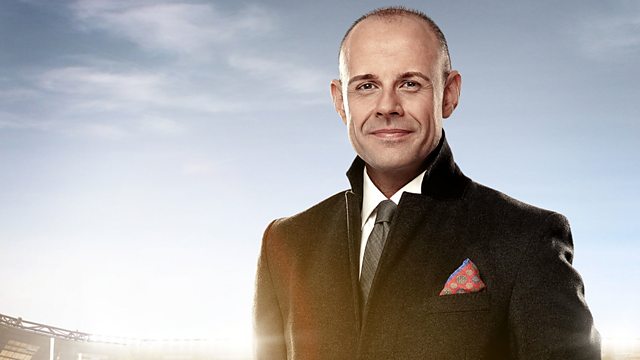 We're delighted to confirm that BBC Wales' Jason Mohammad will be hosting the Q&A session with Peter Capaldi, Jenna Coleman and Doctor Who's lead writer and Executive Producer, Steven Moffat, following the screening of Deep Breath at St. David's Hall on Thursday. And don't forget, we want your questions for him to put to the stars!
Jason Mohammad - whom fans will remember from cameo appearances in several stories including The Christmas Invasion - will be presenting his BBC Radio Wales show live from the foyer of St David's Hall on the day from 10am. He'll be right in the heart of the action, talking to the new Doctor, Peter Capaldi and Jenna Coleman, his on-screen companion Clara. Jason will be meeting the fans and chatting to Steven Moffat, Executive Producer Brian Minchin and Danny Hargreaves, the show's SFX supervisor.
Peter Capaldi and Jenna Coleman, together with Daleks and Cybermen, will meeting the public as they walk up the red carpet outside Cardiff Central Library, from 11am, en route to the sell-out screening at St. David's Hall. If you can't be there, make sure you're following the fun on @bbcdoctorwho and by listening to Jason's radio show from 10am!