The Doctor Who: Cybermen Monster File Ebook is Here!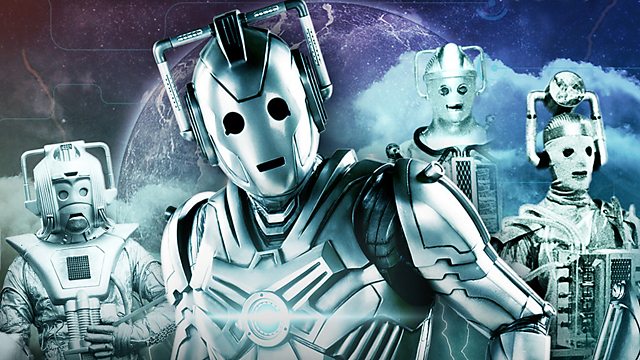 UPDATE: The Doctor Who: Cybermen Monster File is now only available from BBC Worldwide.
Doctor Who: Cybermen Monster File is a brilliant ebook full of fantastic clips, photos, facts, games, a thrilling new adventure and much more, all about one of the Doctor's greatest foes – the Cybermen! It's available for iPads, Kindle Fires and Android tablets and it's free in the UK until 23.59pm, 31 July, 2014.
Created by the BBC and distributed internationally by BBC Worldwide, Doctor Who: Cybermen Monster File is the ultimate interactive history of one of the Doctor's most famous foes. Every version of the Cybermen is brought to life using clips, photos and in-depth information. The interactive ebook also includes a brand new, exclusive story written by Joseph Lidster entitled Cybermen: Status Update which is narrated by Nicholas Briggs - the voice of the Cybermen since Doctor Who's relaunch in 2005.

The Cybermen Monster File also features galleries and the real life story behind the metal monsters. There are interactive sections on the world of the Cybermen where everything from Handles to Cybermats and the CyberKing is investigated as well as quizzes about the Time Lord's old enemies.

The ebook will be released globally and will be available for free in the UK only for 30 days, after which it will be available to buy on iTunes, Android stores, the Kindle Fire App and Google Play.