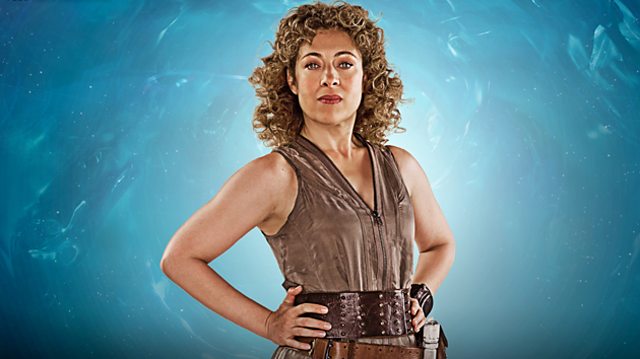 Tomorrow - Friday, 31 May, 2013 - is the fifth anniversary of River Song's very first appearance in Doctor Who. The buccaneering archaeologist made her debut in
Silence in the Library
, crashing into the Doctor's life with a flirtatious smile and a soon-to-be trademark, 'Hello, sweetie!'
And so tomorrow we celebrate half a decade of River. We'll have a special quiz that we promise not to call 'name that Song' plus wallpapers, some of our favourite River quotes, exclusive 'spot the difference' games, a new gallery and more.
Don't forget, BBC iPlayer users can still catch River's most recent appearance in The Name of the Doctor and if you want to get ready for tomorrow, why not download one of our new River Song wallpapers now?
#RiverSongDay – celebrated right here and on twitter @bbcdoctorwho tomorrow!