Go Further Into the Asylum...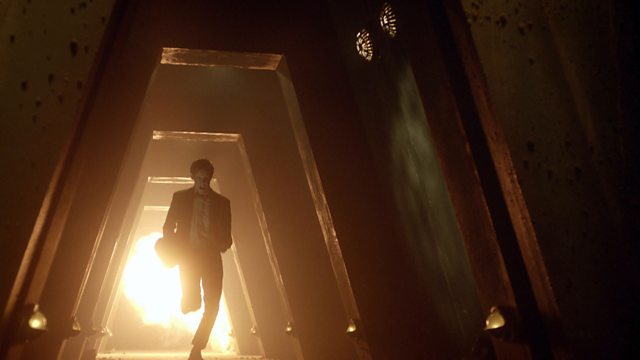 He's almost here…
Episode 1 of the new series begins on BBC One tonight at 7.20pm and immediately after it finishes we'll be bringing you enough extra content to fill a Dalek asylum!
We'll have a exclusive behind-the-scenes video featuring Matt Smith, Karen Gillan and Steven Moffat who share the secrets of the stunning opening episode. And we've got a special sneak peek into next week's adventure, Dinosaurs on a Spaceship, plus a short video in which Karen Gillan and Arthur Darvill introduce episode 2 and let you know what they loved about it.
We'll also have new galleries featuring shots from tonight's adventure and some beautiful production artwork that we hope you enjoy. Aside from that we'll have exclusive wallpapers and the return of the Game of Rassilon! So, after watching the episode you'll be able to pit your wits with your friends and find out who was following most closely!
All that plus some very special extras that we'll reveal later tonight…
But if you can't wait for any of that, you can now watch the omnibus edition of Pond Life, featuring Matt Smith, Karen Gillan and Arthur Darvill. This brilliant mini-adventure shows what the Doctor, Amy and Rory have been up to since we last met them and takes us right up to the beginning of Asylum of the Daleks. What better way to prepare for the return of Doctor Who?