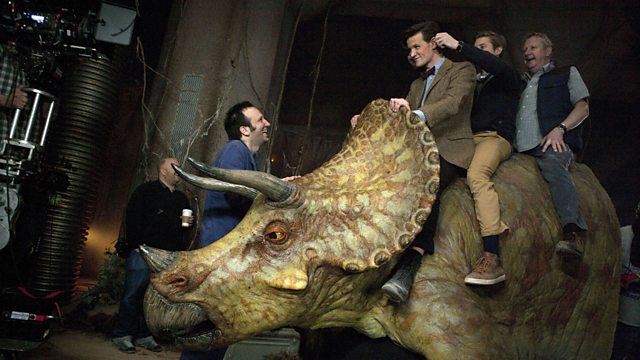 They're the modern stone age family.
If you enjoyed the Doctor's latest adventure and want to find out more about the evolution of Dinosaurs on Spaceship, watch our exclusive behind-the-scenes video on how the episode was created. Featuring Matt Smith, Steven Moffat and other members of the Doctor Who team, it offers a glimpse into the extraordinary story and how you go about making a dinosaur…
We've also some beautiful artwork in two new galleries, so check out the Production Designs, Storyboards part one and part two plus our new Behind-the-Scenes gallery. But we couldn't forget Nefertiti, of course, and you can visit her character page now!
Looking ahead to next week's adventure, we've got a brand new trail for A Town Called Mercy plus the sneak peek that you may have seen at the end of episode two. And as usual we'll be bringing you some brilliant exclusive material in the week ahead, including videos and a stunning new gallery. Stay tuned!