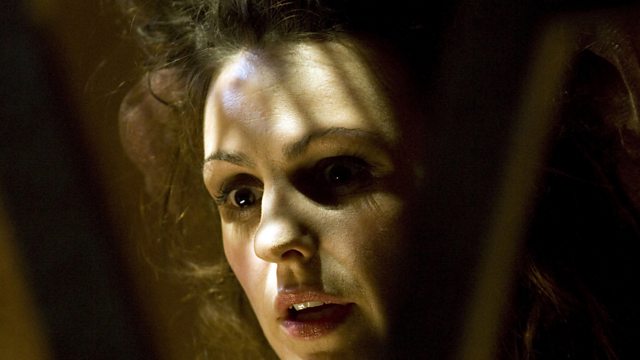 Suranne Jones stars in The Doctor's Wife.
BBC Three continues its journey through the Doctor's adventures with The Doctor's Wife, tonight (Tuesday) at 7pm. Tomorrow at the same time you can catch The Rebel Flesh and on Thursday there's trouble with the The Almost People…
In The Doctor's Wife, written by the brilliant Neil Gaiman, the TARDIS inhabits a body and is finally able to talk to the Time Lord who has accompanied her on so many adventures… But will they both survive an encounter with the terrifying entity known as House?
In The Rebel Flesh / The Almost People, the Doctor, Amy and Rory land in a future where 'gangers', or artificial versions of genuine humans, are running out of control on a remote outpost. But who's fooling who? As the death toll rises and the Doctor's ganger appears unstable, Rory realises far too late that he's been wrong about one ganger for a very long time…
You can find out more about The Doctor's Wife, The Rebel Flesh and The Almost People right now, and straight after they're repeated on BBC Three you can watch all of the episodes online by visiting our homepage!