Matt Smith on The Angels Take Manhattan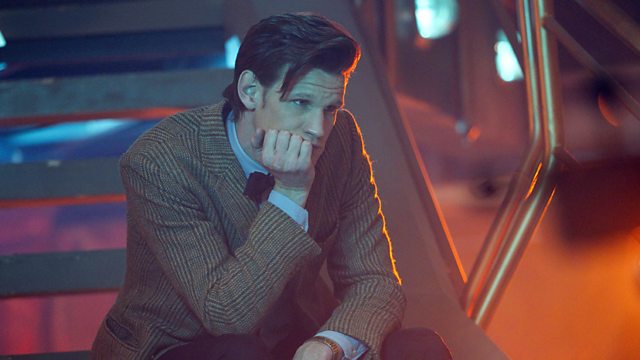 Matt Smith reflects on the Doctor's next adventure...
The Angels Take Manhattan is on BBC One on Saturday at 7.20pm. It's one of the biggest episodes ever with the return of River and the Weeping Angels, filming in New York and of course, the heart-breaking departure of the Ponds… Matt Smith spoke to us about what makes this adventure so special…
Unlike the Doctor, Matt is happy to declare, 'I love the Weeping Angels!' and he's equally enthusiastic about Manhattan. 'New York added scale to the whole episode, which is just brilliant for Doctor Who.' He's already on record as saying it's one of his favourite episodes and he adds, 'It was great to have River back and to use filmic locations like Central Park and Times Square. It is a fitting ending for the Ponds, especially as the Weeping Angels are a Moffat creation.'
And on the subject of that 'fitting ending', how did he take the departure of Amy and Rory, played by Karen Gillan and Arthur Darvill? 'It was very sad to see those guys go… Without sound too gushy, I adore them both, I really do.' He pauses. 'It was terribly sad when they left and I do miss them as we are great chums, but they go with a bang and a tear!'
The Angels Take Manhattan is on BBC One on Saturday at 7.20pm.