Be Part of Thursday's Launch with Questions for Peter and Jenna!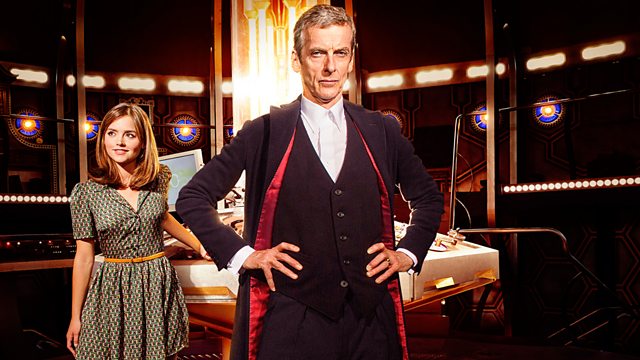 Update! The deadline for submitting questions has now passed… Thanks to everyone who sent in suggestions!
Peter Capaldi, the Twelfth Doctor and Jenna Coleman, his on-screen companion Clara, will be in Cardiff's St. David's Hall on Thursday to help launch the new series in style! They will be meeting the public as they walk up the red carpet from 11am, ahead of the world premiere of Deep Breath.
One of the highlights of the day will be a Question and Answer session, featuring Peter and Jenna, that will take place in St. David's Hall after the premiere of the series' opening episode. But don't worry if you don't have tickets for the screening! We'll be filming the event and bringing you coverage of the entire Cardiff launch. And we also want your questions to put to Peter and Jenna!
If you have something that you'd love us to ask either Peter Capaldi or Jenna Coleman on your behalf, just let us know by either tweeting us @bbcdoctorwho or emailing us at thedoctor@bbc.co.uk
We'll select two of the very best questions and put them to Peter and Jenna on Thursday at the Q&A. You'll then hear their answers in a special video that you'll be able to watch on this site.
So, start thinking of what you'd like to ask the two stars of Doctor Who… We'd love creative questions that don't demand episode spoilers…
The event in Wales on Thursday kicks off the Doctor Who World Tour and Peter Capaldi and Jenna Coleman will be meeting the public as they walk up the red carpet outside Cardiff Central Library, from 11am… But don't forget to watch out for the Cybermen and Daleks who will be joining them there!
Send your questions to thedoctor@bbc.co.uk and please use the subject header, 'Peter and Jenna Questions'. We'll also need to know your name and if under 18, your age. We're accepting suggestions until noon on Wednesday so don't delay… and good luck!