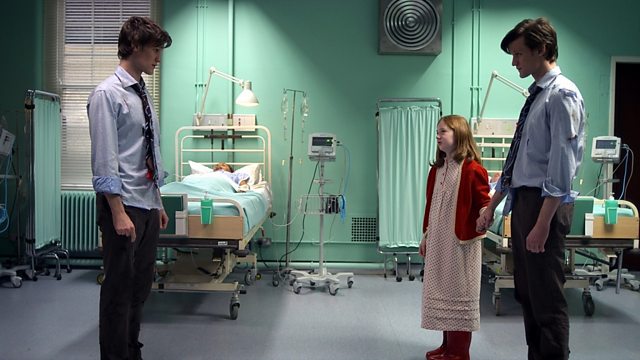 Twitter: Beware of imitations.
Big thanks to everyone who's following the official Doctor Who Twitter feed which earlier this week nudged over the quarter of a million followers mark. We hope everyone is enjoying the news updates and occasional extras, but if you've never checked it out, why not give it a try?
We'd also like to remind everyone to be wary of personal Twitter feeds that claim to belong to well-known people connected to Doctor Who.
In particular we can confirm that Matt Smith has no account and that all Twitter feeds and tweets purporting to be his are completely false.
We've also had reports of fake Caitlin Blackwood accounts and can confirm that the only genuine Twitter feed for Caitlin (who played the young Amy Pond) is @ameliapondfan, an account which is run by her family. Any other Twitter feed claiming to hers is completely false and Caitlin is not on Facebook.
Many people connected to the world of Doctor Who are on Twitter and stars like Peter Davison (the Fifth Doctor) and Janet Fielding (Tegan) have recently joined the likes of Colin Baker (the Sixth Doctor), Caro Skinner (Executive Producer), Karen Gillan (Amy) and Arthur Darvill (Rory) who have been tweeting for some time.
The best place to go on Twitter for up-to-date news and information about Doctor Who is the official BBC account and in general it's best to look closely into any Twitter feed you're not familiar with. Although many accounts are legitimate, the golden rule relating to Doctor Who tweeters must remain: Beware imposters!