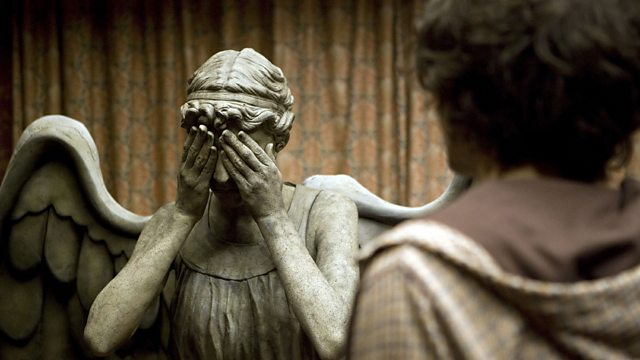 Are the Angels your scariest monster?
We've received tens of thousands of votes in our search to find Doctor Who's scariest monster, but there's still time to make your preference count if you haven't already voted!
Two weeks ago we set out to find which of the Doctor's enemies you found the scariest. They didn't have to be your favourite foe but they had to be the one most likely to send shivers down your spine. The initial list had all the usual suspects, from Daleks and the Master to Sontarans and Silurians.
When the first round of voting finished we had three monsters in the lead: The Weeping Angels, the Silence and the Vashta Nerada. And so now in this second - and final - leg of voting, the choice is between this trio of terrors… Voting finishes tomorrow, but if you haven't already voted and want to join in the fun, there's still time. Simply scroll down to the Weekly Vote section on our homepage, just below the galleries and Buzz section, and select your scariest ever!
Also, we'd love to know what you think makes these aliens so chilling. So, if you have a moment, drop us a line and tell us why the Weeping Angels, the Silence and the Vashta Nerada are the universe's scariest monsters!
Send your thoughts to: thedoctor@bbc.co.uk and please include your name in the body of your message.