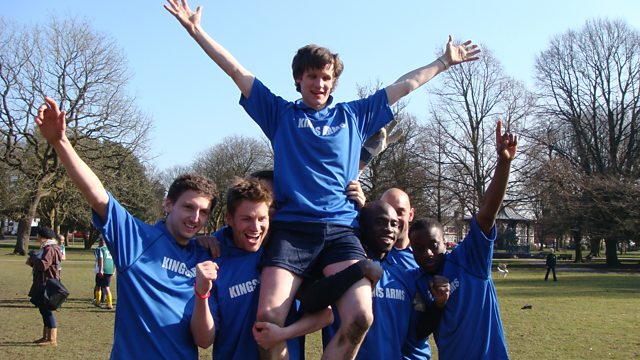 The new number 11 was apparently out of this world…
It's a case of Vincent and the Lodger tonight as BBC Three replays two more of the Doctor's early adventures with Amy.
In Vincent and the Doctor an ancient and terrifying monster awaits in 19th Century France. The Doctor and Amy link up with the famous artist, Vincent Van Gogh, to combat it but they find that not all demons are from other worlds… This exciting and moving story was written by Richard Curtis (Four Weddings and a Funeral, Notting Hill) and features Bill Nighy as Doctor Black. Like many old masters, it's definitely worth another look!
Immediately afterwards on the same channel we have The Lodger, the adventure that introduced James Corden as Craig Owens. Appropriately enough, it's also the episode where we get to see the Doctor's footballing prowess although when he has to tackle a powerful alien threat, the penalty for failure could be the destruction of the solar system…
Vincent and the Doctor is on BBC Three tonight (Friday) at 7pm and is followed by The Lodger at 7.50pm. Shortly after the episodes have finished you can view them online by visiting our homepage.
And don't forget we've got galleries, clips, behind-the-scenes interviews and much more for both Vincent and the Doctor and The Lodger that you can access now!