Steven Moffat on The Angels Take Manhattan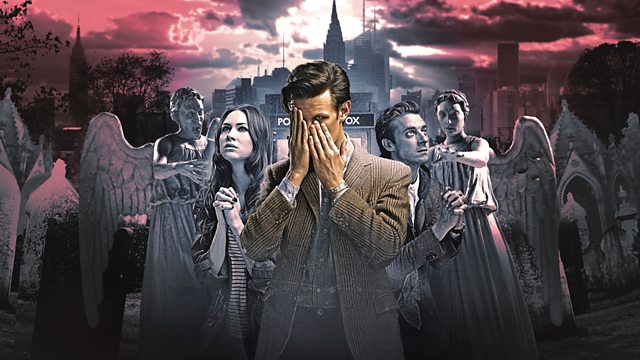 Steven Moffat discusses New York and old friends...
The Angels Take Manhattan features the return of River and the Weeping Angels but the Ponds' departure has ensured it's become one of the most eagerly anticipated adventures ever. We caught up with the man who wrote the episode – Doctor Who's Executive Producer and head writer, Steven Moffat, and quizzed him about what we have to look forward to…
Question: What can you tell us about The Angels Take Manhattan?
Steven Moffat: There will be tragedy and there will be Weeping Angels. It is a heart-breaking farewell to Amy and Rory. We see the Doctor and his little Amelia Pond race through the streets of Manhattan to save Rory with help along the way as River Song charges back on to our screens, just in time to say goodbye.
Q: Why did you decide to set this episode in New York and to bring back the Weeping Angels?
SM: There was something about the Weeping Angels and New York that just seemed to make sense to me. And I thought of the story for this episode while in New York. It's always good to find a new form for them and we've got little cherubs this time. I had loads of ideas for the Weeping Angels on both the previous stories that I never got anywhere close to using, so it was good to find the opportunity.
Q: We know to expect Amy and Rory's departure in this episode… why was it decided that this should be the time for them to go?
SM: All stories have to end, and painful though that is, the most important thing about a story is how it finishes. I had over a year's warning to get this sorted out, and I'm very proud of what we've done. A fitting end to the mighty era of the Ponds!
The Angels Take Manhattan is on BBC One, tomorrow (Saturday, 29th September) at 7.20pm.