The 2017 Christmas Special: Everything we've got (and know!) so far…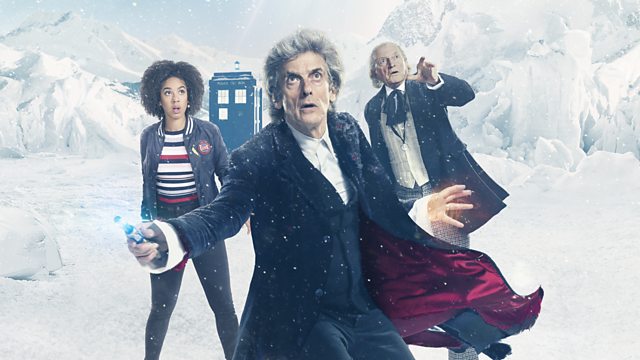 Having trouble keeping up with the latest trailers, clips, pics and need-to-know facts about this year's Christmas Special? Well, you've certainly come to the right place! So, with fair warning of spoilers ahead, here's a round-up of what's what and who's Who…
The 2017 Christmas Special is on BBC One on Christmas Day at 5.30pm and is called Twice Upon a Time.
Here's the first trailer we released:
It's a 60-minute episode that sees the Doctor (Peter Capaldi) team up with the First Doctor (David Bradley) and a returning Bill Potts (Pearl Mackie), for one last adventure. It also stars Mark Gatiss as the Captain. See more action from Twice Upon a Time in its second exciting trailer...
The episode is written by Steven Moffat so you can expect plenty of action, twists, tension and humour. Fancy a sneak peek now? Then check out this preview clip…
We know the Special features a farewell to the current Doctor who will regenerate into a new version of the Time Lord, played by Jodie Whittaker. But you can find out more about the plotline in this article or browse through some great images from the adventure in this gallery.